SAULT STE. MARIE – A charity hockey game will be played on Saturday, February 18, 2023, at the Pullar Arena, 435 E Portage Ave., Sault Ste. Marie, Mich. The puck will be dropped at 6:30 p.m. Employees and friends of MyMichigan Medical Center Sault will be playing against employees of Clark Construction Company to raise money for the Compassionate Needs Fund through the MyMichigan Health Foundation.
Entrance to the game is by donation. There will be opportunities to participate in a 50/50 raffle, chuck-a-puck and more! Concessions will be available for purchase and a portion of the proceeds will be donated back to the event by the Soo Eagles.
The MyMichigan Medical Center Sault Compassionate Needs Fund is used to help those living in Eastern Upper Peninsula and in need of assistance with one-time medication fills, special medical equipment and transportation to and from medical appointments.
"We are looking forward to a great event with Clark Construction Company," Said Kevin Kalchik, president, MyMichigan Medical Center Sault. "Both organizations have a commitment to supporting the communities they serve, and we are happy that we can not only host a family friendly event but also raise funds to help patients in our community."
"This event aligns with our core values and our strategic vision to serve the communities where we live and work," said Sam Clark, president and CEO, Clark Construction Company. "It's not very often you get to support a client and the community while living our values, having fun, and playing or watching hockey. Hats off to the team at MyMichigan Medical Center Sault and Clark for organizing this event that serves the Sault Ste. Marie community."
Those interested in donating to this event may visit www.mymichigan.org/saulthockey or contact Jazell Raycraft, director of community relations, at (906) 635-4351.
—
About MyMichigan Health
MyMichigan Health, a non-profit health system headquartered in Midland, Michigan, is a leader in providing award-winning, high-quality care to the 25-county region it serves. With Medical Centers in Alma, Alpena, Clare, Gladwin, Midland, Mt. Pleasant, Sault Ste. Marie and West Branch, MyMichigan also has affiliations with Medical Centers in St. Ignace* and Mackinac Island*. MyMichigan Health provides a full continuum of care across a wide array of settings, including urgent care centers, home health, virtual care, as well as medical offices in more than 30 specialties and subspecialties including cardiology, family medicine, hematology/oncology, neurosciences, orthopedics, pediatrics, vascular surgery, and more. MyMichigan Health demonstrates its commitment to the future of medicine by partnering with leading institutions to offer medical education programs that train medical students, physicians, nurse practitioner and physician assistant students, nursing students and other clinical experts for our region. Recognized by Forbes in 2022 as one of 'America's Best Employers by State,' MyMichigan is a major employer in all of the areas it serves. In fact, its more than 10,180 employees, volunteers, health care providers and other personnel work together to create healthy communities through solutions designed to meet the ever-changing needs of the 981,000 residents in the health system's 25-county service area. In fiscal year 2022, MyMichigan Health provided $132 million in community benefits, as well as supported its patients and families with new equipment, services and programs with funds raised by the MyMichigan Health Foundation.
*Not affiliated with the University of Michigan Health System.
About Clark Construction Company
Founded in 1946, family-owned and operated Clark Construction Co.'s national level of recognition goes beyond construction projects to its foundation of excellence, community and teamwork. Recognized by "Crains Detroit" for three years running as a "Cool Place to Work", Clark is committed to build the best place to work, with a strong focus on maintaining an environment that is just, equitable, diverse and inclusive. Clark is an ENR Top 200 firm with office locations in Lansing, Auburn Hills, Grand Rapids, and Alpena, Michigan. We are experts in several market sectors throughout Michigan including: K-12 and Higher Education, Healthcare, Government and Correctional, Science and Laboratory, Retail, Sports, Hospitality, and Waste Water Treatment facilities. We have a strong focus on living our core values of Competence, Reliability, Sincerity, and Care which support our mission "We Build on a Foundation of Trust" for over 75 years. Visit www.clarkcc.com to learn more.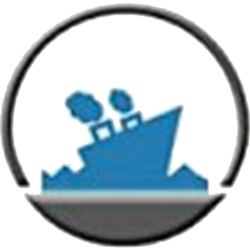 Latest posts by Staff Report
(see all)