Sault Ste. Marie, MI – Bayliss is continuing its programming throughout the winter! On December 3rd, the library will host an author visit with Alex Chornyj. Alex is from Sault Ste. Marie, Ontario, where he is a reiki master teacher and an author. He will be sharing short stories from his latest publication, Vincelles. This program will take place on Saturday, December 3rd at 1PM.
The library will host another local author, this time from the Michigan side. Amy Klco is a local writer, educator, and owner of a publishing company. She will also be sharing short stories from a recent publication. You can join her for her presentation on Thursday, December 8th at 7PM inside the community room.
The Winter Farmer's Market is continuing through December. The market will be at the library every Saturday from 10AM to 12:30PM in the community room. Come and support your local farmers, artisans, bakers, and artists.
Bayliss will host Annelie Workman, a survivor of the Holocaust, to share her story of growing up in Germany during WWII. Annelie was inspired by Irene's visit in September and contacted the library to share her story. She will be at the library on Tuesday, December 13th at 7PM.
The Sault Naturalists will host their first meeting since COVID! This group, made up of both Yoopers and Ontarians alike, provides opportunities for individuals to share their knowledge and learn from others about the natural world. Come out on Thursday, December 15th at 7PM to hear a member's experience with the Michigan Big Year and make friends.
Please note that the library will have special hours on Wednesday, December 14th – open only between 12 and 5:30. The library will be closed on December 24th, 27th, and 31st.
All of the events listed above are free and open to the public. Should you have any questions, contact the library at (906) 632-9331.
Bayliss Public Library's mission is to provide materials and services to fulfill educational, informational, cultural, and recreational needs of the community. The library is located at 541 Library Drive in Sault Ste. Marie, Michigan, 49783.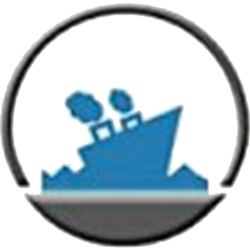 Latest posts by Staff Report
(see all)