Former morning show host at WSOO, James "Jim" Thomas DiSanto, has been convicted and sentenced to prison for having sexual relations with a minor female between 13 and 16 years of age. 50th Circuit Court Judge James Lambros sentenced DiSanto to 5 ½ to 15 years in prison for his offenses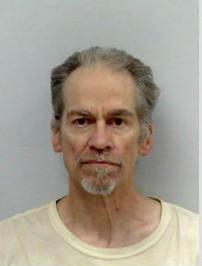 Prior to the sentencing, the victim was allowed to express an impact statement.  While she locked her gaze directly on DiSanto and described every detail of what he had done to her, desperately holding back her emotions, DiSanto sat there motionless and without expression.  Then the judge dropped the hammer.
The 62-year-old DiSanto, who officially is a first-time offender, will spend at least the next five and a half years in prison as a child sex offender. While speaking with staff at the Prosecutor's Office, they are concerned about the number of sex crimes coming through their office.
Child sexual abuse is a crime that happens across race, religion and class and has lifetime effects. It includes any interaction between a child and an adult (or another child) in which the child is used for the sexual stimulation of the perpetrator or an observer. Child sexual abuse is often predicated on silencing the victim, and as a result, reporting and disclosure is low. Even without knowing the full scope of child sexual abuse instances, most experts will agree that 500,000 children will be impacted by child sexual abuse per year.
FACTS
• A common myth is that child sexual abuse is perpetrated by strangers and pedophiles. But most people who sexually abuse children are our friends, partners, family members, and community members. About 93 percent of children who are victims of sexual abuse know their abuse. Less than 10 percent of sexually abused children are abused by a stranger.
• Children are at heightened risk for sexual violence. Nearly 70 percent of all reported sexual assaults occur to children ages 17 and under.
• One in four girls and one in six boys will be sexually abused before they turn 18 years old.
• 12.3 percent of women were age 10 or younger at the time of their first rape/victimization, and 30 percent of women were between the ages of 11 and 17.
• More than one-third of women who report being raped before age 18 also experience rape as an adult. Survivors of child sexual abuse are also more likely to experience rape and intimate partner violence in adulthood.
• 96 percent of people who sexually abuse children are male, 76 percent are married men, and 76.8 percent of people who sexually abuse children are adults .
• The younger the victim, the more likely it is that the abuser is a family member. Of those molesting a child under six, 50 percent were family members. Family members also accounted for 23 percent of those abusing children ages 12 to 17.
• Abusers tend to utilize a manipulative process called "grooming" in order to gain the family's and victim's trust, providing them with more access to the child. Grooming behaviors may include:
• Special attention, outings, and gifts
• Isolating the child from others
• Filling the child's unmet needs
• Filling needs and roles within the family
• Treating the child as if he or she is older September 2017
• Gradually crossing physical boundaries, and becoming increasingly intimate/sexual
• Use of secrecy, blame, and threats to maintain control
HOW ADVOCATES AND PARENTS CAN HELP
It is important to not focus our attention on prevention efforts that place the expectation of abuse prevention on children. It is the job of adults to protect children. Talk about child sexual abuse in your communities and homes to help break the silence and stigma.
• Children who have experienced abuse often keep it a secret. One of the best ways to prevent child sexual abuse and to act as supportive first responders when a child discloses is by maintaining healthy, open relationships with children in your life—so they know you are a safe adult they can tell if something happens.
• Believe them—very few allegations of child sexual abuse are false. If a child discloses abuse, believe them, support them, and know the mandated reported laws in your community.
• Try to remain calm, so that the child doesn't blame themselves for the abuse. If you react with anger, the child may change or recant their story to avoid the feeling that people are "angry at them" when abuse is still happening.
• Help set boundaries for children and pay attention when you feel that other adults are crossing boundaries with children, like demanding physical touch (hugs, kisses), spending alone time with a child in a school or church setting. Help uphold and model boundaries and allow children to create boundaries for themselves.
• Let children know that they have the right to make decisions about their bodies. Empower them to say no when they do not want to be touched, even in non-sexual ways (e.g., refusing hugs) and to say no to touching others.
• Teach children accurate names of private body parts so that they know what to call them if they ever experience inappropriate sexual touch.
• Avoid focusing exclusively on "stranger danger." Keep in mind that most children are abused by someone they know and trust, including family members.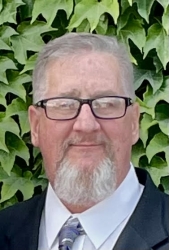 Latest posts by Mark Krupiarz
(see all)