LANSING Dixon vs. Whitmer — the first Michigan gubernatorial campaign featuring women atop the tickets of both major parties — officially got underway Wednesday.
What's already clear is that Democratic Gov. Gretchen Whitmer, the incumbent, and Republican Tudor Dixon, the challenger who easily beat four other candidates in Tuesday's Republican primary, will be working from vastly different playbooks.
If Democrats have their way, Michigan's election for governor will be in large part a referendum on abortion rights, in some ways mirroring the actual reproductive rights initiative that now appears likely to appear on the November ballot.
Highlighting abortion was already a key part of Democratic strategy, but campaigning on abortion rights looks even more appealing to Whitmer's handlers after Kansas — seen as a more conservative state than Michigan — voted overwhelmingly Tuesday night to keep abortion rights in its state constitution.
Republicans, though, will be seeking a different sort of referendum — one about inflation, the economy, public safety, and the overall performance of Whitmer, including her handling of the COVID-19 pandemic, the Michigan Unemployment Insurance Agency fraud scandal, and her position on the future of the Enbridge Line 5 oil and natural gas liquids pipeline.
On the one hand, the selection of Dixon helps Republicans in an election partly framed around abortion. It could have been more compelling for Whitmer to point to a male candidate trying to take away abortion rights than it is a female candidate, analysts say. On the other hand, Dixon's extreme comments related to abortion — saying that a 14-year-old girl, raped by an uncle, should be expected to bring any resulting pregnancy to term — concerns many Republican voters.
"Abortion is driving not just progressives and Democrats to the polls, but it's also driving reasonable Republicans," said Jen Eyer, a Democratic consultant who is also a member of Ann Arbor City Council.
All voters know Whitmer will "fight like hell" to protect abortion rights, said Eyer, who also believes Whitmer can run on her record as someone who "has done a great job as governor through really almost unimaginable circumstances."
John Sellek, a Lansing-based political consultant who earlier worked for Republican Attorney General Bill Schuette, said Democrats will try to make the election about abortion as a way of energizing their base, but they may not succeed.
Sellek said he has not seen any polling that shows abortion is one of the top three issues on the minds of voters. He expects to hear Republicans talk more about inflation, student learning loss during the pandemic, and public safety and crime issues, he said.
At a Michigan Republican unity lunch held in Lansing on Wednesday, none of the speakers mentioned abortion. They also did not talk about former President Donald Trump or his claims that the 2020 presidential election was stolen from him.
"Elections are about the future," former Gov. John Engler, who in 1990 knocked off a Democratic incumbent governor and then was elected to two more four-year terms, told the gathering. "It has nothing to do with what happened before. It's where are we going to go from here."
And at least for that one day, the entire top of the GOP ticket stayed on message.
Matthew DePerno, the party's candidate for attorney general, who has talked about locking up current AG Dana Nessel if elected, instead said voters are concerned about "meat and potato issues," and he intends to "take these issues to the people."
Kristina Karamo, the Republican candidate for secretary of state, who has described abortion as a "satanic practice" and discussed demonic possession, said she and other candidates must put forward solutions "to kitchen table issues" — which is exactly how Whitmer described her platform in 2018.
And Dixon, who like DePerno and Karamo was endorsed by Trump and has said the 2020 election was stolen, said voters are concerned about safe cities and getting students "back on school and back on track," adding: "That means we will remember when our schools were shut down."
But Democrats will be sure to constantly remind voters of earlier statements by the Republican candidates, by Dixon during the primary campaign and by DePerno and Karamo in the lead-up to the party's April endorsement convention, when all three were running far to the right. In a Tuesday night statement, Michigan Democratic Party Chair Lavora Barnes cited Dixon's abortion stance as part of her "dangerous agenda that would devastate Michigan working families."
Bernie Porn, president of the Lansing polling from EPIC-MRA, said it's true that abortion is not at the top of the list of issues of high concern to voters.
He noted a polling memo released Wednesday by Democratic strategist Stanley Greenberg that identified the top three issues, in order of importance, as the cost of living, the economy and jobs, and crime and violence.
But according to the memo, Greenberg also found that Democrats now hold a 2-point edge over Republicans in the generic congressional ballot. The difference, Greenberg said, is that issues such as the striking down of Roe v. Wade and the congressional hearings on the Jan. 6, 2021 U.S. Capitol riot have made Democrats, particularly women, significantly more motivated to go to the polls.
"Since Roe v. Wade was overturned, you've got a profound increase in motivation to vote by certainly Democratic women, and all women," Porn said.
The fact that it now appears a proposed constitutional amendment to enshrine abortion rights in the constitution will be on the November ballot also ensures that abortion will be a major election issue and "a potential game changer for Democrats," Porn said.
But Jamie Roe, a Republican consultant, said the referendum undermines Whitmer's position that she and Nessel are the last line of defense for Michigan women on abortion rights.
"You could have people voting yes on that and then voting Republican for governor," Roe said. "The people will have the opportunity to separate the two issues."
Roe said an election is always a referendum on the incumbent, and the Nov. 8 vote will be about Whitmer.
And while Dixon's position on abortion may be seen as extreme, Whitmer has not offered any specific restrictions on issues such as at what point in a pregnancy an elective abortion can be performed, and "that's not acceptable," Roe said.
Eyer said if voters are deciding between Whitmer and Dixon based on their records, it will be an easy choice.
"On the one side, you have strong, ethical, reasonable leadership," Eyer said. "On the other side, we've got a Trumpie who cannot be trusted to protect freedom for women."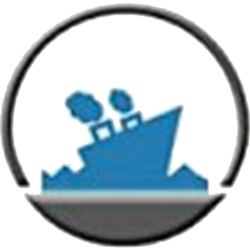 Latest posts by Staff Report
(see all)