Johnny Depp has emerged victorious from his defamation trial against ex-wife Amber Heard, after a jury ruled in his favor.
Depp, 58, filed a $50 million lawsuit against Heard, 36, over an op-ed published by The Washington Post in 2018, in which the Aquaman star stated that she was a domestic abuse survivor.
Heard did not name Depp in the article, but his lawyers have argued that it was obvious she was referring to the actor. Heard had countersued for $100 million.
Depp was awarded $10 million in compensatory damages and $5 million in punitive damages in punitive damages which is capped at $385,000 in Virginia. Heard was awarded $2 million in compensatory damages and zero dollars in punitive damages.
The trial proved to be a hard-fought battle on both sides, with the screen stars hurling a host of allegations at one another, including drug and alcohol use, fiery confrontations, and even a claim that Heard defecated on the couple's bed.
Depp and Heard had also accused one another of domestic abuse while in court. Both have denied the allegations made against them.
Celebrity witnesses were also drafted in to testify, including two of Depp's exes: actress Ellen Barkin and supermodel Kate Moss, who denied a long-circulated rumor that the actor violently attacked her while they were dating in the 1990s.
Ahead of the verdict, Judge Penney Azcarate and Heard and Depp's lawyers arrived in court to hear the answer to a question posed by the jury. They wanted to know if they were making their decision on the "statement" being the headline of Heard's op-ed, or the content of the article.
"Does question number three, 'the statement is false,' pertain to the headline? 'I Spoke Up Against Sexual Violence and Faced Our Culture's Wrath,' or does it pertain to the content of the statement? Everything written the op-ed?" Azcarate read aloud to the courtroom. She confirmed that the "title is the statement."
During the six weeks of televised proceedings, Depp argued that Heard's claims had negatively impacted his career.
Heard, meanwhile, stated that Depp's former attorney Adam Waldman, sparked relentless backlash when he publicly accused her several years ago of making fake sexual assault allegations and conspiring to create an "abuse hoax."
The screen star said she felt "harassed, humiliated, threatened every single day."
"Even just walking into this courtroom, sitting here in front of the world," Heard said, "having the worst parts of my life, things I've lived through, used to humiliate me. People want to kill me."
"People want to put my baby in the microwave, and they tell me that," she continued. "Johnny…promised me that if I ever left him, he'd make me think of him every single day that I live."
Heard also denied she was snickering on the stand, saying: "I'm not sitting in this courtroom laughing, smiling and making snide jokes. I'm not. This is horrible.
"This is painful, and this is humiliating for any human being to go through. Perhaps it's easy to forget that, but I'm a human being."
She added: "I hope no one ever has to go through something like this."
Heard, whose divorce from Depp was finalized in January 2017, added at the time that she had hoped to reclaim her voice after the trial.
"Johnny has taken enough of my voice," she said. "I have the right to tell my story, I have the right to say what happened to me, I have the right to my voice and my name. He took it long enough."
For his part, Depp denied ever having struck Heard, or any other woman, as he alleged that his finger was severed back in 2015 when his then-wife hurled a vodka bottle at him.
"She threw the large bottle and it made contact [with the bar] and shattered everywhere," Depp testified. "I honestly didn't feel the pain at first. I felt heat, and I felt as if something were dripping down my hand and then I looked down and realized the tip of my finger had been severed and I was looking directly at my bone sticking out."
"I don't know what a nervous breakdown feels like, but that's probably the closest I've ever been," the actor added. "I knew in my mind and my heart, this is not life. This is not life. No one should have to go through it."
When asked what he told the medical professionals had happened, Depp said: "I lied to him. I said that I had smashed it in these large accordion doors," adding that he lied because he didn't want to disclose that Heard was the one who allegedly caused the injury.
"I didn't want to get her in trouble. I tried to just keep things as copacetic and as easy as possible for everyone," he said in the Virginia courtroom. "I did not want to put her name in that mix."
Depp's courtroom victory comes almost two years after he lost a 2020 libel case against British tabloid The Sun, which had labeled the actor a "wife beater" in reference to Heard's allegations of domestic abuse.
Heard accused Depp of domestic abuse during their divorce proceedings in 2016. The stars, who wed in 2015, had their union officially dissolved in January 2017, months after Heard filed for divorce from Depp.
While Depp had repeatedly denied ever having been violent to Heard during the three-week trial in London, the overseeing judge found that the U.K. publication's claims that the actor was abusive to Heard were "substantially true."
Depp, who was dropped from the Pirates of the Caribbean franchise in 2018, was "asked to resign" from Fantastic Beasts 3 following the 2020 verdict. He was subsequently replaced in his role as Gellert Grindelwald by Mads Mikkelsen.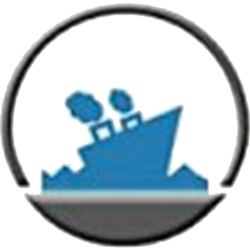 Latest posts by Staff Report
(see all)