William James "Bill" Gilbert, age 93, of Sault Ste. Marie, Michigan passed away October 5, 2021, at his home.
Bill was born on June 23, 1928, to the late Frank Anthony and Mary Ann (Puiia) Gilbert. Bill enlisted in the service in 1948 and proudly served his country in the United States Navy during the Korean War on the USS Midway. He was a lifetime member of the Ferndale VFW. Bill worked as a machine operator for Buick Automotive in Flint, Michigan and retired after 30 years of service.
Over his lifetime Bill enjoyed fishing, Italian cooking, flower gardening, trips to the casino and a good game of cribbage with a challenging partner. But what he loved most was family with some of his most cherished memories hosting summer family get togethers at his home.
Bill is survived by his nieces and nephews: Mary Ann (Lawrence) Bumstead and David (Karrie) Gilbert of Sault Ste. Marie, Mi, Polly Ross, Delores Gilbert, Bob (Kay) Gilbert, Tony (Mary) Gilbert, Donnie Gilbert, Joanne (Rick) Brzenski, Mary (Gary) Szuch, the late Jim (Juanita) Gilbert, Fred (Cathy) Gilbert, Mike (Maria) Gilbert, Patty Gilbert, Danny Gilbert, Christina (Tony) Thomas, the late Johnny Gilbert, the late Anne Marie Gilbert, Arita (Tony) Deflorio, Bill (Nancy) Gilbert, Dominic Gilbert, Joe (Carol) Gilbert, the late Debbie Gilbert, Michelle (Raelynn) Gilbert, Raenae Gilbert, Fred (Rose) Gilbert, Diana Brown, Frank (Teresa) Gilbert, Tony (Barb) Gilbert, Albert Gilbert, Kenny (Phyllis) Byers, Tommy (Robin) Byers, Claudia Champagne, Laura, Ginny (Dave) Beasley and numerous great and great/great nieces and nephews and special friends: Sandy Sauro, Jimmy Kosiewicz, and Gene Gravelle.
Bill was preceded in death by his parents, seven brothers: Fred, Louie, Dominic, Joseph, Johnny, Guido (Bill's twin) and Tony Gilbert; and two sisters: Mary Kibble and Sara Byers.
A Mass of Christian Burial will be held at 11:00 am on Tuesday, October 12, 2021, at the Holy Name Of Mary Catholic Church with Father Nick Thompson as celebrant in Sault Ste Marie, Michigan. Friends may call at the church from 10:00 am until the time of the service. Burial will be at Oaklawn Chapel Gardens. Those wishing may leave a memorial in Bill's name to the Holy Name of Mary Catholic Church, 337 Maple St. Sault Ste. Marie, Michigan.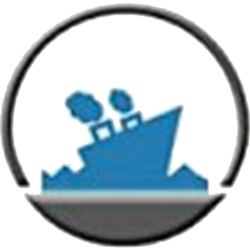 Latest posts by Staff Report
(see all)