Major Roylance W. "Roy Hill, (ret.) age 84, of Kinross, Michigan passed away September 30, 2021.
Roy was born on January 16, 1937, in Sault Ste. Marie, Michigan. to the late Wilho and Sigrid (Koivisto) Hill. Upon graduation from high school, Roy then went to school at Pepperdine University in California, receiving his master's degree. Roy enlisted in the U.S. Army as a Paratrooper and while serving, he completed two tours of duty in Vietnam. Upon his retirement from the military service in 1983, he began his second career. He became a teacher, teaching in the state of Washington for over 18 years. Upon his retirement again, this time in 2000, he moved to his boyhood home, Sault Ste. Marie, Michigan.
Roy was a member of St. James Lutheran Church in Sault Ste. Marie and served as an usher and was on the church council. He was also in the Elks and the American Legion, both in the Soo.
Survivors include his wife: "Britt" of the Soo, whom he married in Redwood City, CA. on February 29, 1968, and his children: Erik (Irene) Hill of Bentonville, AR., and Nicole (Hal) Archer of Lummi Island, WA. Also surviving is his granddaughter: Isabella Hill.
Roy is preceded in death by his parents and his sister: Joyce Anderson.
According to Roy's wishes, cremation services have already been accorded. A family memorial service is planned at St. James Lutheran Church on October 19, 2021, at 11:00 am. Friends may visit the church at 10:00 am intel the time of services.
In lieu of flowers, memorials may be left to St. James Lutheran Church in Rudyard.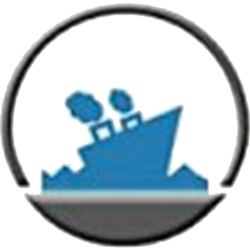 Latest posts by Staff Report
(see all)