Roger Alen Conguy, 70, of St. Ignace, Michigan, passed away Sunday, September 19, 2021, after a battle with non-Hodgkin's lymphoma and a recent battle with Covid.
He was born September 5, 1951, to Louis Sr. and Vivian (LaDuke) Conguy in Sault Ste. Marie, Michigan. He was raised in Evergreen Shores and then the rest of his life at 404 Ellsworth Street in St. Ignace. When Roger was young, he was sent to Newberry State Hospital where he had schooling. He learned to write his name and a few other learning skills. He never learned to read which he learned to get by without very well. Sometimes he would look like he was but got buy with pictures. With his learning skills, he learned to work on bicycles, lawn mowers and what ever else he could find.
He was a member of the Moose Lodge 999 and VFW post in St. Ignace. He was on the pool league at the Moose and always looked forward to it. He was a pretty darn good shot. Roger's most favorite time was riding around on his moped, American flag blowing and Elvis license plate flashing; you would see him all over town.
His best friend in the world was Fred "Bear" Lounsberry. Those two were together a lot. They have done and shared many things together. Roger had a lot of firsts with Bear. We thank God that he had him in his life. The love of his life was Donna Thompson. Whenever there was a band at the Moose Lodge or Casino you would always see them dancing together. She did a lot for Roger, and we were thankful for that.
His idol was Elvis Presley, his bedroom is to show for all. Every holiday, he always received Elvis memorabilia and love everyone.
Roger is survived by his twin brother, Bert Conguy; sister, Roxanne Belonga; sister-in-law and guardian Patty Conguy; nieces Lisa (Leroy) Sayles and April (Jeff) Vaningan; nephews, Richard (Tracey McClusky) Smith and Louie (Andrea) McMillan; and several great nieces and nephews.
Roger was preceded in death by his parents.
Services will be held September 29, 2021, at Galer Dodson Funeral Home in St. Ignace. Visitation will be from 10:00 AM to 11:00 AM with a Tribal Service to follow at 11:00 by Tony Grondin and a sharing of memories afterwards.
There will be a luncheon held at the St. Ignace Moose Lodge following the service at 1:00 PM.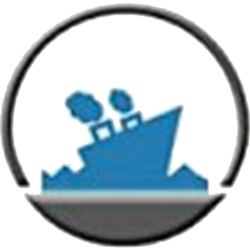 Latest posts by Staff Report
(see all)