Star Line Ferry service is making a first-of-its kind offer to thank frontline workers.
Star Line is giving a free round-trip ride to Mackinac Island for medical staff and first responders in October.
"You know since we take people to Mackinac Island, we thought hey let's give them a free ride and maybe they can get a break and get away, because we see on the news that they're going through quite a bit, they're very busy. They have to put up with quite a bit of conflict and we thought you know let's try to give them a break and help them out," aid Star Line Chief Executive Officer Jerry Fetty.
Fetty isn't sure what kind of response they will receive from the offer, but they're hopeful they can meet the demand as a way to give back to frontline workers after the past year and a half.
"We thought, we're gonna do it and just do what we can," said Fetty. "You know we're really looking forward to seeing the folks and saying hi and I'd love to personally say thank you to as many as I can myself as well."Those who qualify for the free round-trip tickets, which will be available October 1-31, include:
Physicians, physician assistants
Registered nurses, licensed practical nurses, certified nursing assistants
Respiratory therapists and respiratory technicians who have provided direct care to COVID-19 patients
Law enforcement officers including local and federal police officers, state troopers, county sheriffs, and correctional officers
Firefighters including career and volunteer firefighters
Emergency Medical Technicians (EMT's)
911 Dispatchers
To get a free ferry ticket, qualifying workers should present their employee badge with professional credentials at the Star Line ticket office in either Mackinaw City or St. Ignace.
Complimentary tickets will not be available online.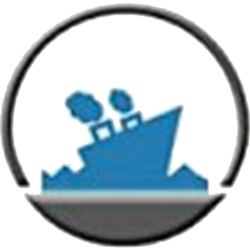 Latest posts by Staff Report
(see all)