Chief explains apparent lenient sentence
At the Sault Ste Marie Police Department, student safety is one of our top priorities. On September 11, 2020, we received a complaint from a former Sault Area High School and Career Center student. The student indicated she was sexually assaulted by a teacher while she attended school. She also indicated the teacher requested nude photographs from her.
After an investigation that spanned several months, Timothy Michael Strader was arrested on three counts of Criminal Sexual Conduct 4th Degree and Solicitation of Child Sexually Abusive Material.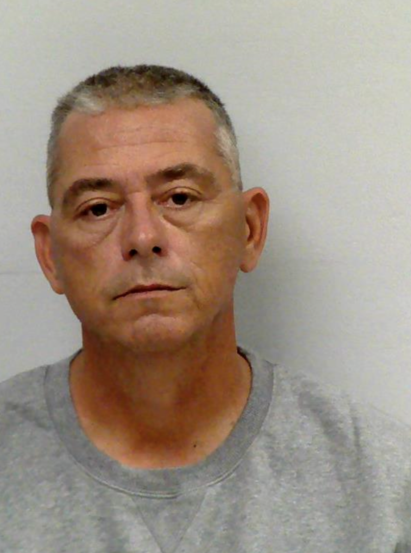 Timothy Strader was convicted of two counts of Felonious Assault (attempted) , and his sentence included the following:
• 30 days in jail
• 10 months of jail time held in abeyance
• 3 years of probation to be supervised by the Michigan Department of Corrections. This includes no unsupervised contact with minors under the age of 18
The Sault Ste Marie Police Department would like to recognize and commend the survivor, who reported these crimes, and for helping to keep the students in our community safe. The Chippewa County Prosecutor's Office worked with the survivor to negotiate this plea that was aimed at preventing Timothy Strader from working with student in the future.
We would also like to thank Charlevoix County Sheriff Office for their assistance with this case.
These are heinous crimes against a student. We would also like the public to be aware of the Legislative oversight in Michigan's laws that place touching, this is sexual in nature, of a 16-year-old student by a teacher at school as a Misdemeanor punishable by only two years as a maximum sentence.
Now, before you read the sentencing and all upset, there's some important information you need to know.
The Survivor wanted us to do a release and help raise awareness as to what Strader did and also the challenges that were faced by the prosecution during the justice process.

Unfortunately, there are more factors than the public is aware of, and we would like to take this moment to explain them. First and foremost, the feelings of the victim must be taken into account, so please show her your support. This young woman was courageous and strong for coming forward, and was actively involved in the prosecution and ultimately the sentencing of the case. We ask that the community please take her feelings into consideration when posting comments about what should have happened. There are no words to explain how difficult it is to sit on that witness stand and describe the worst moments of your life, and then be cross-examined.

It is also important to understand that the maximum punishment for a teacher sexually groping a 16- year-old student is 2 years. Had the student been 15 years old it would have been a 15-year maximum penalty. This is an unfortunate and challenging oversight on the part of the Legislature that groping a 16- year-old student is only a 2-year misdemeanor in the State of Michigan. Had the student been only a few months younger, it would have been a 15-year felony. In both cases, Strader would have taken advantage of his student and forcibly touched her, but if she were a few months younger, he would be facing prison time. The law regarding Criminal Sexual Conduct in the 2nd Degree should include all instances in which a teacher sexually touches a student, but it doesn't.

In addition to the challenge of the maximum sentence for groping a student being 2-years, the minimum sentence is decided using a complicated set of point values set out by the Legislature in the Michigan Sentencing Guidelines. The result of this is that Strader could never have seen prison time. He could be sentenced to no more than 11 months in jail. He had no criminal history and no other variables existed that would elevate him into a higher range that would have permitted prison. He could have received the 11 months upfront, but only if the judge made specific findings. Then there would be no time held over his head to ensure that he complies with his probation orders over the next 3 years.

Perhaps most importantly, the Legislature changed minimum sentences this year. Now if a defendant has a minimum guideline range (such as Strader's 0-11 months range) the court is supposed to sentence him to probation only (or mental health counseling or community work service, etc.). This is outlined in MCL 769.34 and MCL 769.31. The Legislature has actually put an extra hurdle in place in order to keep offenders like Mr. Strader out of jail. The plea deal that was entered into ensured that the Survivor's wish for jail was assured. Without that deal, the Legislature has made it clear that judges are not to impose incarceration. It is possible for a judge to do so if s/he makes certain findings, but prosecution cannot rely on the judge making those findings as it is rare.

Plea agreements are offered in almost all cases. This is due in part to the very high rate of crime compared with the limited resources of the court system. Testimony is very traumatic on a victim of sexual assault in particular, so the victim is consulted throughout the process to ensure justice is met without retraumatizing the Survivor.

In this case, the plea agreement that was arranged was done with the involvement and input of the Survivor. The focus of the plea agreement was to obtain a charge that would prohibit Strader from obtaining employment where he would have authority over minors. The two Felonious Assault (attempted) charges were sought in attempt to make sure Strader wouldn't be able to work in a school environment in the future, while also ensuring the Survivor did not have to relive the entire event in the courtroom multiple times.

COVID-19 was also no help to us or this case as it shut down the court system for a year and cases are severely backlogged. It is taking up to 2 years to bring a case to trial, and Strader was out on bond with no oversight. We had to balance the need for punishment, the feelings of the Survivor, and the risk to the community of someone presumed innocent and simply walking around our community with no conviction, probation, or oversight of any kind. In addition to this, the original CSC charges were misdemeanors where the plea agreement actually raised the conviction to two felonies.

In conclusion, we served and supported our Survivor to the best of our ability within the confines of our current laws and justice system. We encourage you to reach out to your local and state representatives regarding any issues or concerns you have about our current laws and justice system.