Donna Joyce (Brenzie) Chapman, beloved wife, age 83, of Fort Pierce, Florida, died on September 28, 2021. Richard Edward Chapman, beloved husband, age 87, of Fort Pierce, Florida, died on September 15, 2021. Donna was born May 7, 1938, in Goetzville, Michigan to Frank and Cecelia (Kott) Brenzie. Richard was born on February 9, 1934, in Mansfield, Ohio to William and Stella (Bartoseski) Chapman.
Richard bought his first toolbox when he was 16 years old. He joined the United States Airforce and was honorably discharged after 20 years of service. Richard met Donna while he was still in the service. She was only 16 when they started their family. The Air Force and their children were a big part of their early years. During their time in the Air Force, they live in Florida, Texas, Spain and Michigan. After Richard retired, they moved their family to Goetzville where Richard worked for his sister-in-law at Fireck's Upholstery Shop and drove the school bus for DeTour Area Schools. Donna was busy keeping the family together, canning, gardening, and playing penny ante poker. They always looked forward to visits with friends and family, Sunday Brunch at grandmas, and a good polka. After 66 years together through all the ups and downs, their love endured and in the end they were inseparable.
Richard was a member of the Knights of Columbus.
Richard enjoyed fishing and waterskiing in Florida, hunting in Michigan and planting gardens. Donna loved to garden, canning, playing cards, and cooking for family gatherings.
They are survived by their children, Steve (Deb) Chapman of Goetzville, Cathy (Lynn) Rairigh of Goetzville, Richard Chapman Jr. of Sterling Heights, Michigan, Cecelia Skirchak of Palm Bay, Florida, Lori (Kevin) Riley of Sault Ste. Marie, Michigan, and Joseph (Patricia) Chapman of Cedarville, Michigan; grandchildren, Steve Jr., Roseanna, Holly, Dana, Joe, Tanner, Kurt, Leah, David Jr. Alycem Joshua, Justin, and Dale; great-grandchildren, Liam, Rylan, Alec Hastings, McKenzie Barett, Drue, Lindsey, Luke, Bucko DeGood, Ian, Nicole Harrison, Tucker Harrison, McKenzie, Addy Wood, Gunnar, Peanut Harrison, Gemma Harrison, Shane, Mya, Ian Morris, David (Jon), Caleb, Kelsey, Brynn Daley, Luca, Addison Daley, Thomas Daley, and Hanah Jones; sister/sister-in-law, Mary Ann Worst of Ohio and Pat Hughey of St. Ignace, Michigan; and brothers/brothers-in-law, Paula Brenzie of Petersburg, Virginia.
They were preceded in death by their parents; Son-in-Law Daniel Skirchak; brothers/brothers-in-law, Phill Worst, Herm Baker, Russell Chapman, Theodore Fireck, John Brenzie, Bob Hughey, and Joe Brenzie; and sisters/sisters-in-law, Francis Baker, Helena Fireck, Marie Brenzie, and Barbara Brenzie.
Services will be held at Galer Funeral Homes in Pickford, Michigan, September 29, 2021, with visitation from 11:00 AM to 1:00 PM with the service to follow at 1:00 PM.
Final Resting Place will be Bethel Cemetery in Pickford, Michigan.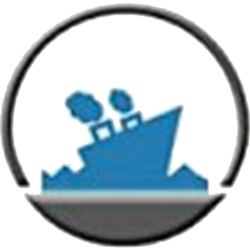 Latest posts by Staff Report
(see all)