Alice R. Martin, age 98, passed away peacefully in her home on Mackinac Island, Wednesday, September 29, 2021. She was born on September 3, 1923, in WuHu, China to Dr. Walter and Lucile Libby, who were medical missionaries with the Methodist Church. Her father died in China in 1940 and Alice moved with her family to Oregon where she graduated from Canby High School in 1941.

After two years of pre-nursing classes at Willamette, she went to the University of Syracuse for a year to, as her older brother put it, "learn about life outside the science class room". It was there that she met her future husband, Richard Dana Martin, who was in the Army Air Corps (though they didn't marry for ten years).
She returned to Oregon and completed her Bachelor of Science degree of Nursing at University of Oregon.
Alice first came to Mackinac Island in 1945 as part of Moral ReArmament and split her time between the MRA centers on the Island and Los Angeles, California. On August 15, 1953, she married Rick on the lawn of the old Mission House on Mackinac Island, and they spent their wedding night "in Paradise" (Michigan).
In the 1960's and the early 1970's, Alice worked with Dr. Joe Solomon and later Dr. Jim Fraser as well as Stella King at the Mackinac Island Medical Center and as a nurse at Mackinac College. Later, Alice worked at Gratiot County Community Hospital in Alma, Michigan, as a charge nurse in Obstetrics for twenty years. During this time the family opened their home on the Island as a bed and breakfast in 1977. In 1980, her husband passed away on Mackinac Island. After she retired from nursing, Alice returned to the Island and helped run the Bogan Lane Inn with her daughter, Trish Martin. Alice could often be seen walking her dog along the streets and trails of Mackinac. She loved music, enjoyed poetry especially the classes at the Grand Hotel, attending Trinity Church and the many Island activities especially in the winter.
Alice is preceded in death by her parents, sister Dorothy, brothers Jim, Paul, and Don, and her husband Richard. She is survived by her daughter Trish Martin of Mackinac Island, sons James Martin (wife Beth) of Alma, Michigan and Gordon Roberts (wife Marni) of Vancouver, B.C. Canada, three grandchildren and three great grandchildren, and many other loved ones and friends. In lieu of flowers, the family would like donations to be made to Trinity Episcopal Church, the Mackinac Island Medical Center, or the Mackinac Island Community Foundation.
A grave side service will be held at the Mackinac Island Protestant Cemetery on Wednesday, Oct.13 at 11:30 AM and a memorial celebration will be help in the spring at Trinity Church.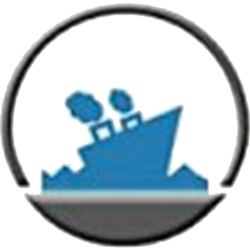 Latest posts by Staff Report
(see all)