Violet Rose (Lee) Mills, age 75, of Detour Village, Michigan, died on Saturday, September 18, 2021, at her home surrounded by her loving family. She was born on December 8, 1945, in Trout Lake, Michigan, to parents Ellsworth and Lena Marie (Beaudry) Lee.
Violet grew up in Trout Lake where she spent much of her childhood with her best friend and future husband, Louis Gerald Mills. They were married on August 30, 1962, and started their family. They moved to Drummond Island in 1972.
Violet lived to help others; she would go without if it meant others around her could prosper. She was a kind soul who loved her family deeply. She loved sewing and making things for others as well as cooking and feeding her family. She loved taking care of her beloved poodle, but most of all, she loved being a grandma to all her grandchildren.
Violet is survived by her husband of fifty-nine years, Louis; daughters, Sandie Figiel of Drummond Island, Michigan, Becky Mills of Colon, Michigan, Lisa Mills of Goodrich, Michigan, and Amy Mills of Custer, Michigan; grandchildren, Jamie (Raymond) Brown of Ortonville, Michigan, Daniel Mills of Drummond Island, Jessica Thon of Petoskey, Michigan, Benjamin (Ashleigh) Figiel of Drummond Island, Michigan, Jeremy Figiel of Drummond Island, Elizabeth Sand of Colon, Michigan, Brandon Sand of Au Gres, Michigan, Stephanie Matkovich of Drummond Island, Lucas Mills of Goodrich, Michigan, Cheyenne Mills of Goodrich, Ashley Ward of Custer, Michigan, and Alexis Gleason of St. Bernard, Louisiana, as well twelve great-grandchildren and one great-great grandchild with another one on the way.
Violet was preceded in death by her parents, Ellsworth and Lena Lee, and son, David Mills, as well as many sisters and brothers.
A memorial gathering will be held September 25, 2021, at Galer Funeral Homes in Pickford, Michigan at 10:00 AM with a memorial service to follow at 11:00 AM.
Galer Funeral Homes & Cremation in Pickford, Michigan is serving the family. Condolences may be sent to the family at www.galerfuneralhomes.com.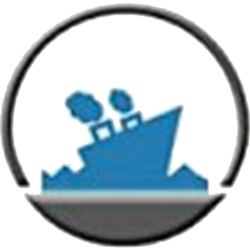 Latest posts by Staff Report
(see all)