I've been thinking about the changing of seasons lately. Autumn will be upon us soon, and I wonder where the summer has gone. I feel a little bit of melancholy when I think of autumn. I'm not sure why exactly. I love the fall colors and cooler temperatures. I enjoy taking long drives through the countryside, taking in the vibrant beauty. I love finding a small roadside stand to get apples, and if I am lucky enough, I might happen upon a pumpkin donut or two.
One of my favorite things to do in autumn is to fill a thermos with coffee and pack a tote bag with a sandwich, Bible, sketch pad, and journal. Then I head out to enjoy Michigan's glorious Upper Peninsula. I like finding a spot near the water, watching and listening to the waves crash, and dipping my feet into the water one last time before the season ends. I also like walking along wooded trails with the fallen leaves crunching underfoot, listening to the chipmunks and squirrels chattering as they gather nuts and seeds for winter. I love hearing a gurgling stream that reminds me of spending time with my dad while growing up. There is something about drinking in all the beauty, along with the smells of autumn, that warm my heart.
Autumn also means taking sweaters out of storage, taking stock of the pantry, making sure that I have a tin of my favorite Dutch cocoa on hand to make hot chocolate, and all the spices needed to make sweet things, such as cinnamon, vanilla, and pumpkin spice. It's also time to change the wreath on my door, pack up the spring and summer things for storage, start thinking of winter comfort meals, and making sure that I have plenty of books on hand for those cozy fall nights.
I put grandma's quilts on my bed and open my windows to air things out. There is something about waking up on cool mornings, snuggling with my two cats, and listening to the sounds carried on the wind: the honking of Canadian geese as they head south, the rustling of fallen leaves across the lawn, and the distant horn of a freighter going through the Soo Locks, that puts a smile on my face. It's like having a feeling of anticipation, not knowing what the day may bring necessarily, but that it will be a great day.
There is a cozy feeling about the coming months. The words cuddle and snuggle come to mind. My mind and body seem to slow down a bit more as if to say that it's time to rest and take it easy. Freshly brewed coffee, a bowl of oatmeal with raisins, and reading my Bible start my day off right. It creates a warm, pleasant feeling that helps me relax and feel ready to start my day.
God seems to show His glory in Autumn. The vibrant colored leaves that boost morale, the smell of woodsmoke in the air, and the cool frosty nights, can bring a sense of anticipation of something unknown and yet wonderful. And no matter how short the season is, God willing, I plan to live in the moment and enjoy His beauty. It's also a time to step back, a time for reflection, and a time of prayer for giving thanks to our Creator, our Lord Jesus Christ.
Written by: Laurie Davis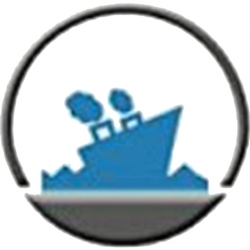 Latest posts by Laurie Davis
(see all)