Rosalie Elizabeth Stephens (Harlukowicz), 86, of White Pine, Michigan, passed away on August 1, 2021, at MediLodge in Sault Ste. Marie, Michigan.
Rosalie was born on June 25, 1935, to Joseph and Clara Harlukowicz in Hamtramck, Michigan.
Rosalie, nicknamed Harley by classmates and teachers, attended her first 10 years of school at Poppleton, a two-room schoolhouse, where she became an excellent speller and won many spelling bees. Her name was put in a dictionary because she was so good; she was very proud of that. Later in life, Rosalie graduated from White Pine High School on May 24, 1972.
Rosalie married David Percival Stephens on our brother Dave's first birthday, December 7, 1953—and so it began. Our parents had seven beautiful children, David A. Dear (Carmel), Charles J. Stephens (Gayle), Jack L. Stephens, William H. Stephens, Michael P. Stephens (Debra), Celeste C. Marks (Billy), and Bruce P. Stephens.
Our mother and father were married 51 years when our father suddenly passed in the year 2005. They loved all of their children, grandchildren, great-grandchildren, and each other very much; we were all a source of pride and joy to them.
After most of Rosalie's children graduated, she worked at the hardware store in White Pine for eight years as their bookkeeper. After our brother Bill had his accident and became head-injured, she took on the role of president of the Upper Peninsula Head Injury Organization. She headed the campaign for Snell Helmets for all to be safe in any sport, something she was very proud of and believed in very much.
Rosalie loved sewing, gardening, camping, interior decorating, walking, cooking, and making flower arrangements, but most of all she loved our father, her children, grandchildren, great extended family, and all their wonderful friends.
Rosalie is survived by all seven children, many grandchildren, great-grandchildren, one great-great-grandchild, and many other extended family members.
She is preceded in death by her loving husband, David P. Stephens; her mom and dad; one brother, Donald Harlukowicz; one sister, Mary Ann Wright; and beloved grandson, Adam Michael Stephens.
Rosalie was loved very much by her family and friends and will be dearly missed by all.
A funeral service will be held on Saturday, October 2, 2021, at St. Jude's Catholic Church in White Pine, Michigan, at 12:00 noon Eastern time. Clark Hovie Galer Funeral Home assisted the family with arrangements.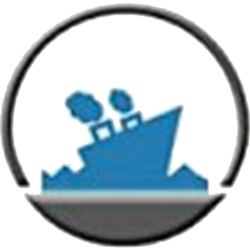 Latest posts by Staff Report
(see all)