Robert Martin "Bob" Williams, age 74, of Cedarville, Michigan, was received into the arms of Jesus on Friday, September 3, 2021, at his home surrounded by his wife and family after battling cancer for over four years. He was born in Sault Ste. Marie, Michigan, on January 31, 1947, to Allen Robert and Alfretta Elizabeth (Wike) Williams.
Bob attended Cedarville schools. In 1965, he met the love of his life, Charlene Stevenson, in Cedarville where she worked as a waitress. Charlene lived in Stalwart so Bob would walk the Swede Road, ten miles day and night, summer and winter, to see her. They were married on September 16, 1967, at St. Stanislaus Kostka Catholic Church in Goetzville, Michigan. Bob retired from Flotation Docking Systems and then worked in maintenance at Wal-Mart in Sault Ste. Marie before retiring again. Over the years, he also worked at Haske Post Company, laid carpet, did construction work, and helped at the Clark Township Senior Nutrition Center for thirty-five years.
Bob enjoyed being around family, camping, helping others and spending time with the love of his life and best friend, Charlene.
Bob is survived by his loving wife, Charlene; three children, Robert (Jaimie) Williams of Sault Ste. Marie, Rhonda (Anthony) Coullard of Pickford, Michigan, and Roxanne Bosley of Sault Ste. Marie; grandchildren, Becca (Rob) Torp, Jessica (Kevin) Corkin, Samantha (Mike) Luker, Robert (Natasha Cairns) Williams, Phillip (Brandi) Coullard, Taylor Williams, Seth Williams, Landon Bosley, Joey Collins, Cameron Williams, and Elizabeth Williams; great grandchildren, Sophia Williams, Otto Torp, Colton Luker, Kaysn Luker, plus another due in October; brother, Lyle (Kathy) Williams of Sault Ste. Marie; sisters and brothers-in-law, Anita Izzard, Andy (Connie) Stevenson, Wayne (Sue) Stevenson, and Dan Izzard; and a very special friend of the family, Alice Goll.
Bob was preceded in death by his parents; brother, Dennis Wheeler; father and mother-in-law, Samie and Anna Stevenson; sisters and brothers-in-law, Rosemary Stevenson, Sandra Izzard, Virginia and Edwin Stevenson, and Conrad Izzard; and great grandson, Braydn Luker.
Special thanks to Dr. Leslie Flecher at University of Michigan Rogel Cancer Center and Dr. James Schmotzer of Karmanos Cancer Institute.
Services will be held Saturday, September 11, at Our Lady of the Snows Catholic Church in Hessel, Michigan. Gathering time will be held from 10:00 AM until 11:00 AM. Memorial Mass will begin at 11:00 AM.
Inurnment will be in Rockview Cemetery in Marquette Township, Michigan, at a later date.
The family requests in lieu of flowers, do something nice for someone in Bob's honor, as he always lent a helping hand to those in need, or make a donation to St. Jude Children's Hospital or to cancer research.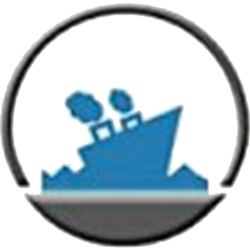 Latest posts by Staff Report
(see all)