Robert "Bob" L. Tomlinson, age 86, of St. Cloud, Florida, and long-time resident of Drummond Island, Michigan, died Thursday, September 16, 2021, in Florida, surrounded by his loving family. He was born on March 18, 1935, in Premium, Kentucky, to parents Robert O. and Thelma (Frazier) Tomlinson.
Bob grew up in Premium, Kentucky, and spent most of his working life as a painter in Michigan and Florida. He met his loving wife, Jean (Socia) Tomlinson during a fishing trip to Drummond Island, Michigan. They married on Drummond Island on January 31, 1971, and operated their painting business, Tomlinson Painting, for many years. They were snowbirds and enjoyed spending the winter at their vacation home in Florida as well as traveling in their younger years across the United States in their motorhome. They managed to visit fifty of the fifty-two states in the United States. They loved to meet new people on their travels and exploring the world together.
Bob was a member of the Moose Lodge, Lion's Club, as well as a Mason and Shriner.
Bob loved all aspects of gardening and keeping his garden and lawn in pristine condition. He enjoyed tending to his plants. After Jean passed away, Bob started growing lots of flowers in his garden and had a deck overflowing with beautiful flowers.
Bob is survived by his children, Beverly (Bill) Pennington of Arcanum, Ohio, Sharon Sadegh of Huntington Beach, California, and Johnna (Roy) Strader of Upton, Kentucky; grandchildren, Sheldon (Tammara) Hoyt, Milo William Jones, Senta Flener, and Tiffany Adams; great-grandchildren, Elijah, Noah, and Leah Hoyt, Bentley, and Nevavh Gupton; special niece, Deb (Hal) Burton of Drummond Island, as well as many nieces, nephews, and friends.
Bob was preceded in death by his loving wife, Jean; stepson, William "Billy" Fisher; brothers, Ray Tomlinson and Tom Tomlinson, as well as his parents, Robert O. and Thelma (Frazier) Tomlinson.
A visitation will be held September 28, 2021, at the Drummond Island Lutheran Church from 1:00 – 2:00 PM with a funeral service to follow at 2:00 PM. A masonic graveside service will be held at the Drummond Island Cemetery following services if weather permits.
Final resting place is Drummond Island Cemetery on Drummond Island.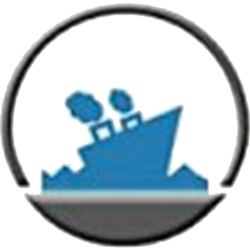 Latest posts by Staff Report
(see all)