Michael James McQuiston, age 72, of St. Ignace, Michigan, died August 31, 2021, at Mackinac Straits Hospital in St. Ignace. He was born December 3, 1948, in Lansing, Michigan, to Kenneth Crampton and Patrice (Moore) McQuiston.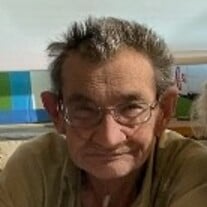 Michael grew up in Midland, Michigan and attended high school there. He went on to join in the U.S. Army from October 28, 1966, to October 21, 1969, and achieved the rank of Private First Class. For his service in the Vietnam War, he received the National Defense Service Medal, Vietnam Service Medal and the Vietnam Campaign Medal. After his time in the service, he became a truck driver and earned the CB handle as the "Quiet Man". He met his second wife in 1979 and they married in 1981. They adopted two children in 1986. He worked for Robert Goldthorpe at the Big Boy Restaurant and the Quality Inn in St. Ignace. After that, he went to work for Dave Hampton in Alanson where he painted many mansions around the Petoskey, Alanson and Harbor Springs areas as well as the Cross in the Woods in Indian River. He came back to St. Ignace and worked for David Goldthorpe from 2006 until present day before the restaurant closed.
Michael was an avid fisherman; he loved to go out and fish when ever he had the chance and had a favorite spot near Hill Island in Cedarville, Michigan and the Boulevard in St. Ignace. After fishing, he would take out the family for dinner at their favorite restaurants, The Dog House Restaurant.
Michael is survived by his wife, Ruth Ann (Wilkins) McQuiston of St. Ignace; children, Larry (Melissa) McQuiston of Sault Ste. Marie, Michigan, Robin (Tim) Derwin of Manistique, Michigan and Robert (Theresa) Lofdahl of Kincheloe, Michigan; grandchildren, Jessica (Ar'Tamien Morris) Andress, James (Jocelyn Kazenko) Andress, David Andress, Morgan McQuiston, Michael (Riley Martin) McQuiston, Andrea (Anton LaPine) McQuiston, and BoGene Davis-McQuiston; great grandchildren, Leah Andress and Patrick McQuiston, as well of many nieces and nephews.
Michael is preceded in death by his parents.
Services will be held at Galer Funeral Homes in Pickford, Michigan, on September 9, 2021. Visitation will be from 11:00 AM to 1:00 PM with the Funeral Service to follow. A luncheon will be held after the services at the graveside conclude at Larry's house.
Final resting place will be at Oaklawn Chapel Gardens Cemetery in Sault Ste. Marie.
Memorial Contributions may be left to the family to help them with the cost of the funeral.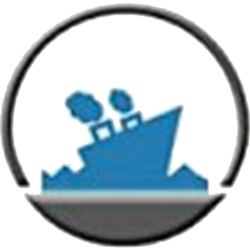 Latest posts by Staff Report
(see all)