Maryann Plont, age 80, of Sault Ste. Marie, MI passed away on Tuesday, September 14, 2021, at the Hospice of the EUP – Hospice House.
Maryann was born on April 1, 1941, in Raber, MI to the late Joseph and Mildred (Maciag ) Kott. She worked as an insurance agent for AAA and later Allstate. Maryann enjoyed going to the casino and taking drives in the country. Most of all, she enjoyed spending time with her family and her cat: Dexter. She crocheted blankets for her family and collected Mary Moo and Angels.
Maryann is survived by two sons; Richard (Paula) Plont, Jr. of Knoxville, TN and Michael Plont of Pickford, MI, two daughters; Rene (Brian) Gintwot of Perkasee, PA, and Desierea Plont of Sault Ste. Marie, MI, 12 grandchildren; Angela, Sammy, Corey, Marissa, Brad, Kyle, Amber, Ashley, Brianne, Katie, Trevor, and Joseph, and 11 great-grandchildren. She is also survived by two sisters: Pam Bosley of Sault Ste. Marie, MI and Michelle (Jim) Traynor of Goetzville, MI; and four brothers: Kenny (Denise) Kott of Raber, MI, Gary (Hallie) Kott of Raber, MI, Buddy (Jeannie) Kott of Morrice MI, and Joey Kott of Morrice MI.
Maryann was preceded in death by her parents, her husband: Richard Plont; two daughters: Merri Giampa and Hollie Plont; a son: Joseph Plont; and three siblings: Edward Kott, Jimmy Kott, and Jane Kott.
According to Maryann's wishes, no public services will be held.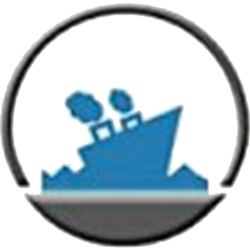 Latest posts by Staff Report
(see all)