Mary A. Kibble, age 95, of Sault Ste Marie, Michigan passed away on Sunday, August 29, 2021, at the Hospice of the EUP Hospice House.
Mary was born on September 20, 1925, in Sault Ste. Marie, MI to the late Frank and Mary (Puii) Gilbert.
Mary was a member of the Gazelles Lodge #558, The St. Mary's Ladies Guild, St. Mary's Catholic Church, and the War Memorial Hospital's Ladies Auxiliary.
In her earlier years, Mary enjoyed bowling in a league for 16 years. She loved square dancing and was proud of sewing her own dancing outfits. She played Bridge for many years and, also playing cards with her grandchildren right up to her time in Hospice. She was an avid baker and was known for her famous spaghetti and meatballs.
Mary is survived by her two daughters: Mary Anne (Lawrence) Bumstead of Sault Ste. Marie, MI and Polly Ross of Okemos, MI: 3 grandchildren: Wendy (Dana) Traffie, Jason Ross, and David Ross; and 5 great-grandchildren: Randy, Torri, Evan, Tirzah, and Noah. She is also survived by her brother: William Gilbert of Sault Ste. Marie, MI.
Mary was preceded in death by her parents and her husband: Albert G. "Dutch" Kibble, whom she married on July 28, 1946, in Sault Ste. Marie, Michigan; a son-in-law: Philip A. Ross, 7 brothers: Fred, Louie, Dominic, Joe, Johnny, Guido, and Tony; and a sister: Sara.
A Mass of Christian Burial will be held at 11:00 a.m. on Friday, September 3, 2021, at the Holy Name of Mary Catholic Church.
Friends may call at the church from 10:00 a.m. until the time of the service. Burial will be at Oaklawn Chapel Gardens.
Those wishing may leave a memorial in Mary's name to Hospice House of the EUP, 308 W. 12th Ave. Sault Ste. Marie, Michigan 49783, HospiceoftheEUP.com. Thank you to Dr. Tetzlaff for all his years of loving care.To Father Nick for his visits, prayers, and support.To all the nurses and volunteer staff of Hospice of the EUP. We thank you for your compassionate care and love.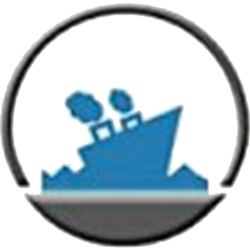 Latest posts by Staff Report
(see all)