Marjorie Elaine Schmitigal, age 85, of Pickford, Michigan, died September 16, 2021, at home. She was born August 12, 1936, in Marquette Township, Michigan, to Leonard and Margaret Alley (Hill) Rutledge.

Marjorie grew up in Pickford and attended Pickford Schools. In high school, she was a majorette for band. She was a baton twirler. She worked at the Pickford Grocery and Stan Schmitigal worked up the courage to come in and ask her out on a date. They went to the Sault Indians hockey game which started their love of hockey. They were married March 28, 1958, and he worked as a mason. She encouraged him to go back to college in the winters and they moved back to Pickford and later built a retirement house on Fairview Road. They traveled during their retirement on bus tours including a stop at the Calgary Stampede and had a retirement home in Florida for six years.

Marjorie was a member of the Pickford Presbyterian Church.

Marjorie loved planting flowers, gardening, sewing, and quilting. She even quilted with the Pickford Quilters for 60 years. She also enjoyed square dancing with the Suzy Q's and watching baseball and hockey. She and Stan had season tickets to every Laker hockey game for over twenty years.

Marjorie is survived by her daughters, Linda (Brian) Snyder of Sault Ste. Marie, Michigan, and Lisa Hurlburt of Bluffton, South Carolina; son, Christopher (Micky) Schmitigal of Pickford; and granddaughter, Jill Schmitigal; step-grandchildren Jennifer Hurlburt, Jamie Hurlburt, and Heather Hurlburt; step-great-grandchildren, Owen, Autumn, Haiden, Mason, Jayla Jjay, Aaliyah, Stella, and Mya; siblings, Arla Jean Wilson, James Rutledge, Glenda Brown, and William (Suzie) Rutledge; brothers-in-law, Glen Atkins, Conrad Schmitigal, Harold (Barbara) Schmitigal, Ken (Dianne) Schmitigal, and Eugene (Linda) Schmitigal; sisters-in-law, Irene Handziak, Gina Jankewicz, Fran Walther, and Bonnie (Steve) Newnum; and many cousins, nieces, nephews and great nieces and nephews.

Marjorie was preceded in death by her husband, Stanley Schmitigal; grandson, Tyler Schmitigal; son-in-law Jim Hurlburt; and siblings, Mary Lynn (Vern) Huyck, Loretta Atkins, and Jack (Betty) Rutledge, and sister-in-law, Belva Rutledge.

Services will be held September 27, 2021, at Galer Funeral Homes & Cremation, 24549 S M-129 in Pickford. A memorial gathering will be held from 10:00 AM to 12:00 PM with a Memorial Service to follow at 12:00 PM.

Final Resting Place is Fairview Cemetery in Pickford.

Memorial Contributions may be left to Hospice of the E.U.P. 308 W. 12th Avenue, Sault Ste. Marie, MI 49783.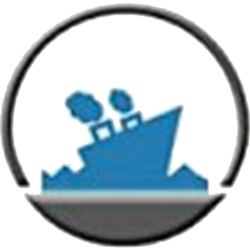 Latest posts by Staff Report
(see all)