Louis Darcy Bunker, age 87, of St. Ignace, Michigan, died September 4, 2021, at Hospice of the EUP in Sault Ste. Marie, Michigan. He was born on January 2, 1943 on Mackinac Island to Lewis Darcy and Bernice (Lozon) Bunker.
Louie attended Thomas Ferry School on Mackinac Island and belonged to the drum and bugle corps there. He worked at the Mackinac Island State Park before joining the Army in 1953. He took his basic training at Aberdeen Proving Ground in Maryland before being sent to Korea. He was discharged in April, 1956 at Camp Gordon, Georgia. He had met his future wife while home on leave in 1955 and she was working on the Island.
Louis married Angeline Rivard on October 27, 1956 at the St. Frederick Catholic Church in Daggett, Michigan. They celebrated their 50th anniversary in 2006 and would have been married for 65 years in October of this year.
Louie worked for the city of Mackinac Island, Mackinac Island Carriage Tours, Michigan State Liquor Store, (MRA) Moral Rearmament building the library at Mackinac College, Chris Craft Boat Company in Holland, Michigan, Belle and Howell in Chicago, Illinois, Master Craft in Howell, Michigan, the city of St. Ignace Police Department and for 35 years with Arnold Transit Company. With Arnold Transit, he worked his way up from deck hand to purser to engineer and he retired in 1995 with his captain's license. He was also a member of the Seafarer's Union.
Louie was a charter member of VFW Post 5114 in St. Ignace, serving as Color Guard Captain for many years, helping with many veteran's funerals and marching in parades at District and State Conventions. He also marched with the colors leading the Labor Day Bridge walk many times. He was a member of the Color Guard of Chapman-St. Onge-Dankowski American Legion Post 299 of Mackinac Island; a member of the Michigan Trust Fund Board of Trustees of Mackinac County; a member of the Korean War Veteran's Association, 2nd Infantry Division Association and a member of the Sault Ste. Marie Tribe of Chippewa Indians.
His favorite pastimes were hunting and fishing. It may have been winter fishing for white fish on Emerson Bay and taking his son, Jeff, with him; perch fishing in Cedarville; pike fishing at Nun's Creek, where he even hitch hiked at -20 degrees when there was no extra money for gas; or spring river fishing for steal head at Carp River. He went deer hunting every year starting as soon as he was old enough to go with his dad hunting on Boblo Island. He also hunted in Daggett, taking his son to get his first deer. He hunted many years at Carp River where he shot his last buck in 2020 at the age of 86. He had planned to hunt again this year if his health allowed it. He even hunted with his daughter, watching her shoot her first deer.
One of Louie's fondest memories was his trip to Washington D.C in April 2015 with the 8th U.P Honor Flight.
Louie was preceded in death by his parents, a son Louis Donald in 1961; and a sister Lula Belle DeArce in 2012.
Louie is survived by his wife, three sons and their families; Mark (Leanne Brodeur) Mackinac Island, Gary (Dyan) of Long Island, New York, and Jeffery (Kathleen) of St. Ignace; three daughters, Cynthia (Thomas) Beaudoin of Gibraltar, Michigan, and Judy (Darrel) Eaton, of New Allany, Indiana; and Bonnie Ferguson of Algonac, Michigan; ten grandchildren, Darcy and Morgan Brodeur-Bunker, Thomas, Curtis, and Derrick Beaudoin, Brandon DeKeyser, Shane McDonald, and Kasey, Erin, and Tara Bunker along with their spouses, nine great-grandchildren; sisters, Helen Dixon of Rockton, Illinois, Alice (Frand) Bloswick, and Irene (Larry) Rickley of Mackinac Island; and brothers Isaac (Elaine) and Tom Bunker of Mackinac Island.
A Memorial Gathering will be held September 11, 2021 at 10:00 AM, at St. Ignatius Loyola Catholic Church in St. Ignace with a Memorial Mass to follow at 11:00 AM. A military service will be conducted following mass at the church at the graveside.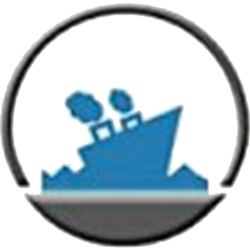 Latest posts by Staff Report
(see all)