"When you pass through the waters, I will be with you; and when you pass through the rivers, they will not sweep over you. When you walk through the fire, you will not be burned; the flames will not set you ablaze." – Isaiah 43:2 (NIV)
There is something about the word "grief" that feels like a punch to the gut magnified many times over. As a young widow, I felt like a fish out of water. I was devastated and clueless as to how to handle my loss. Did I want to go on with life without my husband? How was I going to go on without him? Was I going to survive it? Those were a few of the questions that played over and over, like an electronic ticker tape, constantly running through my mind. Many years later, I found out that life does go on, it does get better, l did survive, and that there is life after loss. I was blessed to be raised with a Christian foundation, so I was well aware that Christ would help me through my grief. But I had to let Him in. I had to acknowledge that I was hurting and that I needed Him. I knew I wasn't going to make it on my own otherwise. I've heard it said many times, "this too shall pass." Although that particular phrase isn't in the Bible, it reminds me of the verse, "For our present troubles are small and won't last very long. Yet they produce for us a glory that vastly outweighs them and will last forever!" – 2 Corinthians 4:17 (NLT) As I read scripture after scripture, looking for answers to help me with my grief, that particular verse stood out. I knew my life was never going to be the same, but it didn't have to mean that it was the end of my life. Grieving is necessary when coping with loss, and it takes time; it can't be rushed. It doesn't mean, however, that you forget the person, it just means at some point, you come to terms with it. It's been a huge adjustment for me, but I have found through my grief that things do get better. You don't forget the person you lost, you just move them next to your heart. They then become a wonderful memory never to be forgotten. I can still remember the day I realized that I had started healing. I started noticing little things again. The grass looked greener, the flowers seemed brighter, and the sky was bluer. Along my grief journey, I had learned to pamper myself in little ways, such as enjoying a cup of tea in a bone china cup, writing letters, keeping a journal, praying, and reading my Bible. I learned to spend time taking care of myself physically, emotionally, and spiritually. Grief is a journey, a path you may not want to take, but at the end of your grief journey, you will find what God has planned for you. Although we may not understand why things happen, His plan is for the greater good. I came across something not too long ago, by an unknown author, that said, "Grief never ends but it changes. It's a passage, not a place to stay. Grief is not a sign of weakness, nor a lack of faith, it is the price of love." I believe that sums up the grief journey beautifully.
PRAYER
Dear Lord, my tears are Your tears, my grief is Your grief. I know that through Your love and Your Word, that You will guide the broken-hearted through their grief journey. Dry their tears, Lord, and hold them tight. Let them know they are not alone. In Jesus' name, Amen.
Written by: Laurie Davis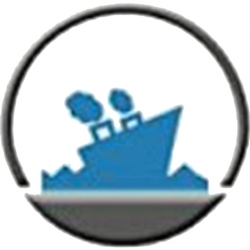 Latest posts by Laurie Davis
(see all)