Jon Fredric Steinbach, age 76, of Cedarville, Michigan, died on August 28, 2021, at War Memorial Hospital in Sault Ste. Marie, Michigan. He was born January 28, 1945, in Jackson, Michigan to Leslie Irving and Orma Fern (Weber) Steinbach.
Jon was raised in Sault Ste. Marie. He attended Washington Elementary School and graduated from Sault High School in 1963. He went on to attend the Sault branch of Michigan Technological University (now Lake Superior State University) to study business. He married his first wife in 1965 and had his two daughters, Leslie and Amy. Jon raised his two daughters in West Branch, Michigan, and bought an office supply store that he operated for many years. Jon was a natural entrepreneur and moved back to the Upper Peninsula in 1988 to pursue other business adventures including running the local Pizza Hut. It was in 1989 that he met Sharyn Ruth (Stevenson) Steinbach and her children, Jennell, Dewayne, and Scott. The two married on August 10, 1991, and moved to Cedarville, Michigan in 1995 after purchasing Cedarville RV Park.
Jon was a member of Hessel Presbyterian Church. He enjoyed a good laugh, visiting with friends and family, monitoring the weather, cars, reading and fine (or not so fine) Scotch.
Jon is survived by his children, Leslie (Gary) Thurston of Sault Ste. Marie, Amy (Anthony) Peacock of Virginia Beach, Virginia, Jennell (William) Soden of Traverse City, Michigan, Dewayne Falkenhagen of Dafter, Michigan, and Scott Falkenhagen of Traverse City, Michigan; grandchildren, Mathew Thurston, Leslie Peacock, Sierra (Christopher) Thomas, Samantha (James) McGovern, Kasey Falkenhagen and Robert Falkenhagen; great-grandchildren, Hailey Thomas, Tanner Thomas, Kade Mills, and Oaklynn Falkenhagen; mother-in-law Suzanne Stevenson of Sault Ste. Marie; sisters-in-law, Carol Metro of Sault Ste. Marie, Janet (Chris) Hess of Sault Ste. Marie, and Mary Arnott of Dafter, Michigan.
Jon is preceded in death by his wife of 27 years, Sharyn; sister Raya Cook, and his parents.
Visitation will be held at Galer Funeral Homes in Pickford, Michigan, on September 3, 2021 at 2:00 PM followed by a 3:30 PM memorial service.
Final resting place will be at Maple Grove Cemetery in De Tour, Michigan.
Memorial contributions may be sent to Hessel Presbyterian Church, 3122 Cedar St,
Hessel, MI 49745
Galer Funeral Homes & Cremation in Pickford, Michigan is serving the family. Condolences may be sent to the family at www.galerfuneralhomes.com.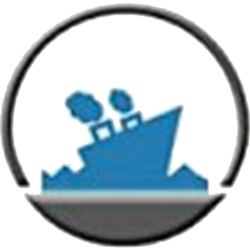 Latest posts by Staff Report
(see all)