Jason Robert Rutledge, age 47, of Pickford, Michigan, died Sunday, September 12, 2021, in Pickford. He was born August 5, 1974, in Sault Ste. Marie, Michigan, to Ronald James and Margaret Ann (Spencer) Rutledge.
Jason grew up in Stalwart, Michigan, until 1988 when his family moved to Pickford at the beginning of his freshman year of high school. In both Stalwart and Pickford, he developed his love of his family as he was surrounded by extended family. After graduating from Pickford High School in 1992, he served in the United States Air Force. He was stationed in Korea during Desert Shield/Desert Storm. Following his military service, he returned to Pickford for a short time and then moved to Fenton, Michigan, where he performed maintenance on heavy road construction equipment and became a certified crane operator with the Operators Union. Later he worked for Shaendorf Custom Farming in Middleville, Michigan, as their Equipment Maintenance Manager. Jason moved back to the Pickford area and worked for Norris Construction, Tulgestka Trucking, and then Mertaugh Boat Works in Hessel where he was a certified mechanic for Mercury and Evinrude until 2017 when he was diagnosed with cancer. During his battle with cancer, he met Kaye Edington-VanLuven and they were married December 12, 2020.
Jason enjoyed farming and had a custom "salad" he fed to his cows. His favorite pet cow was named Scarlet. He enjoyed all types of hunting and fishing. He enjoyed helping with and watching his own and other area children with their show animals at the fair. He also liked to build things and was a Detroit Lions fan. Jason was a member of the Dafter Lions Club.
Jason is survived by his wife, Kaye Marie (Edington-VanLuven) Rutledge; his children, Dakota (Amanda) Swinton of Olivia, Minnesota, Skylar (Duncan) Lowry of Colorado Springs, Colorado, Jason Maverick Rutledge of Fenton, Reyanna Rutledge of Sault Ste. Marie, Levi VanLuven of Pickford, Elizabeth VanLuven of Pickford, and Lillian VanLuven of Pickford; and grandchildren, Eli Swinton and Evelyn Lowry. He is also survived by his parents, Ron and Margaret Rutledge of Pickford; brother, Scott (Annie) Rutledge of Pickford; grandfather, James Rutledge of Pickford; grandmother, Muriel Spencer of Stalwart; father-in-law, Daniel (JoAnn) Fick; mother-in-law, Sharon (Marty) LaJoie; brothers-in-law and sisters-in-law, Stacy (Matt) Storey, Anthony (Heather) Pierce, Darryle LaJoie, Alicia (Steve) Heath, Austin Bruning, Natalie Shaw, Tiffany Shaw, and Alivia LaJoie; and nieces and nephews.
Jason was preceded in death by his grandfather, Ernie Spencer and his grandmother, Belva Rutledge.
Services will be held Friday, September 17, at Galer Funeral Homes & Cremation, 24549 S. M-129 in Pickford. Visitation will be held from 10:30 AM until 2:00 PM followed by the funeral service at 2:00 P.M. Please dress casually when attending the services as Jason would have wished.
Burial will be in Cottle Cemetery in Marquette Township, Pickford, Michigan.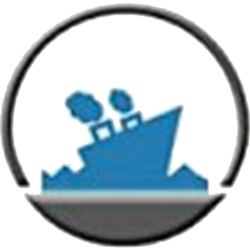 Latest posts by Staff Report
(see all)