James Lee Sawtelle, age 93, of Drummond Island, Michigan, died on Thursday, August 19, 2021, at Freighter View Assisted Living in Sault Ste. Marie, Michigan. He was born on March 3, 1928, in Highland Park, Michigan, to Darwin Lamonte and Beatrice (Hill) Sawtelle.
James grew up in the major Detroit area. He left school in the seventh grade to work as a deck hand on the last three masted schooner in commercial service plying the Great Lakes. It was there that he made his first "Hard Hat" dive, a bucket with a garden hose attached that led to a hand driven air pump on the dock so that he could clean the bottom of the schooner while it was tied to the dock. He went on to be a deck hand on an ore carrier and then joined the Navy Reserve in November 1945. He earned his G.E.D. in 1947 and enlisted in the regular Navy for another two years. He was trained for and served as an arial photographer and served at Kodiak Island in the Aleutian Islands, Alaska, and also with Fleet Aircraft SERSQD 112 and 114 out of Whidbey Island, Washington. He was awarded the Asiatic Pacific and American Defense Victory Ribbons, numerous letters of commendation and an Honorable Discharge on July 11, 1947.
While stationed in Kodiak, Alaska, he wrote and asked his "Pen Pal" Nancy in Flint, Michigan, to meet him at Whidbey Island. She arrived there by train on Tuesday, he proposed on Thursday, and they were married on Saturday, September 14, 1948. Their first home was a converted chicken coop in Kodiak. They were married for 65 years.
James lived his life as a commercial diver, a photographer, a certified boat captain, and as a shipwreck hunter, to name a few. He recovered wood from some of the shipwrecks he found and made unique furnishings (over 12,000 pieces) from them. He also built the interiors of many bars, hotels, restaurants, and homes all over the country. He acquired a private flying license. He is credited with developing and producing the first underwater camera housing, a battery powered divers "sled", the first single hose regulator (the Scubair), the first solid diving tank harness (the Jetosen) and the first working underwater magnetometer, to name a few. James found many lost vessels from the Great Lakes, the Mississippi River, the Gulf of Mexico, and the Caribbean that previously for many years were considered "could not be found". He spent several years researching and finding the remains of the renowned Canadian racing/fishing schooner the "Blue Nose". He found and positively identified her remains off the coast of Haiti.
James spent a great deal of time off and on throughout his lifetime hunting for the "Whiskey" ship of the lakes, the Westmorland, that sank in 1886 in the Manitou passage off Sleeping Bear Sand Dunes in Lake Michigan. The Westmorland was purported to have $100,000.00 worth of $20.00 gold pieces in her safe and 100 wooden barrels of sherry in her hold. He never did find it himself but with his help, it was located in 2010, and the whiskey and gold have not been located!
James was a pioneer, an adventure diver, a photographer, an inventor, and a woodworker/artist who had a deep appreciation for life. He had a multitude of adventures that he was always pleased to tell with a sense of humor that would get everyone rolling with laughter as he told them.
James was truly a unique man and will missed by all who met him. "Godspeed Captain."
James is survived by his children, Ricky Sawtelle of Drummond Island, Vicki Glynn of Floral City, Florida, and Michael Sawtelle of Ft. Lauderdale, Florida; grandchildren, Steven Sawtelle, Patti (Pat) Kiczenski, and Morgan Sawtelle.
James was preceded in death by his beloved wife, Nancy; his daughter, Patti Sawtelle; and siblings, Gladys Grores, Betty Ferris, Shirley Rollings, and "Buster" Darwin Sawtelle Jr.
Services and James' final resting place will be at the site of the Westmorland sinking.
Galer Funeral Homes & Cremation in Pickford, Michigan is serving the family. Condolences may be sent to the family at www.galerfuneralhomes.com.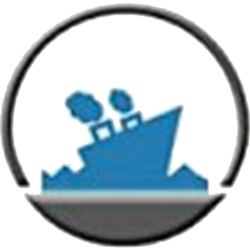 Latest posts by Staff Report
(see all)