Henry Jackson Anderson, 85, Native American name "Raven" member of the Cherokee Ani-Yun-Wiya Nation born November 10, 1935 in Tifton, Georgia passed away Sunday September 12, 2021 in Sault Ste. Marie, Michigan.

Henry married Marlene (Payment) Anderson on July 18, 1964. Henry was a Korea and Vietnam Era Veteran who served over 20 years in the U.S. Air Force and retired January 31, 1974 from Kincheloe Air Force Base, Michigan. He owned and operated Anderson Pest Control in Kinross, Michigan serving Sault Ste. Marie and surrounding area for over 35 years.

Henry is survived by his wife of 57 years, Marlene Anderson; daughter, Maureen Anderson; brothers, Homer Lee Anderson of Ohio and Drue Felix (Joyce) Anderson, Jr. of Georgia; sister, Mary Coronado of Florida; sisters-in-law, Rosemary Lane of California and Barbara (Chuck) Harris of California; grandchildren, Andrew Jackson Anderson, Jordan Pavlat, and Eddie Gabriel; granddaughter, Ashley Ley; and great granddaughter, Lily Ley.

Henry is preceded in death by his parents, Drue Felix Anderson, Sr. and Jessie Mae (Greene) Anderson; son, Andy Jackson Anderson; brother, Edward Rudolph Anderson; sister, Martha (Billings) Anderson; and grandson, Carl Gabriel.

Henry was laid to rest at Oaklawn Chapel Gardens. A graveside service with military honors will be held Wednesday September 22, 2021 at 11:00am at Oaklawn Chapel Gardens.

In lieu of flowers the family requests donations be made to help defer funeral expenses. Donations can be mailed to P.O. Box 20 Kinross, MI 49752.

Clark Hovie Galer Funeral Home assisted the family with arrangements.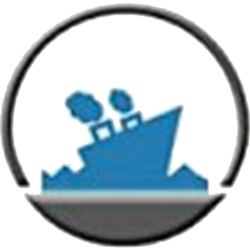 Latest posts by Staff Report
(see all)