Governor Gretchen Whitmer and Lieutenant Governor Garlin Gilchrist issued the following statement after Bryan Newland, a citizen and former President of the Bay Mills Indian Community and a proud Michigander, was formally sworn in as Assistant Secretary of the Interior for Indian Affairs.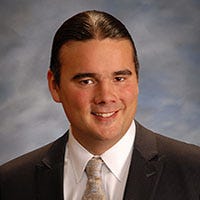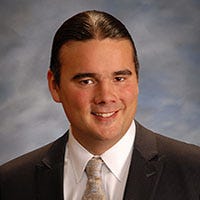 "Michiganders are so proud of Bryan Newland for being formally sworn in as Assistant Secretary of the Interior for Indian Affairs," said Governor Gretchen Whitmer. "Assistant Secretary Newland is exceptionally prepared to serve the American people and will work tirelessly to give indigenous communities an empowered seat and voice at the decision-making table. His decades of legal experience, deep policy expertise, long record of public service, and lived experience will help him deliver real change that makes a difference in local tribal communities right now. I am grateful to President Biden for nominating Mr. Newland and excited to watch him and Secretary of the Interior Deb Haaland work together to get things done." 
"Assistant Secretary Bryan Newland will serve tribal communities across the United States honorably at the Department of the Interior, building on his long record of getting things done," said Lieutenant Governor Garlin Gilchrist. "Mr. Newland's perspective is his power, his experience is incomparable, and his passion for indigenous communities is undeniable. President Biden made an excellent choice in nominating a proud member of the Bay Mills Indian Community in northern Michigan. Together, he and Secretary Haaland will help tribal communities in Michigan and across the country thrive." 
Bryan Newland is a citizen of the Bay Mills Indian Community (Ojibwe) in northern Michigan where he most recently served his community by leading them as President of the tribe's executive council. Before joining the Department of the Interior, Mr. Newland was an attorney with Fletcher Law, a Lansing-based, national firm specializing in Indian law. He also served on the Michigan State University School of Law's Board of Trustees. In his private sector career, Mr. Newland has represented tribes and commercial gaming companies on gaming matters arising under both state and federal law. He has also worked with tribal colleges on unique intergovernmental issues, including chartering public schools under state law.
In 2008, Newland worked on Barack Obama's presidential campaign in Michigan, and was a member of the Obama-Biden Presidential Transition Team. He went to serve as counselor and then senior policy advisor to the Assistant Secretary of the Interior for Indian Affairs, the role he holds today. At the department, he helped develop the administration's policies on Indian gaming and lands and reformed the Department of the Interior's policy on reviewing tribal-state gaming compacts. He also led a team that reformed the BIA's Indian leasing regulations and worked with key officials to help enact the HEARTH Act of 2012.
Mr. Newland graduated magna cum laude from Michigan State University College of Law and received his undergraduate degree from James Madison College at Michigan State University.