Francis Preston "Frank" Dumback, age 70, of Goetzville, Michigan, died at home September 16, 2021. He was born November 3, 1950, in Sault Ste. Marie, Michigan, to Frank and Doris (Surage) Dumback.
Frank grew up in Goetzville and attended Raber Township School until 6th grade. He then attended DeTour junior high and high school where he played football and baseball. After he graduated, he worked with his father at his garage and took over following his father's passing. Not only did Frank work out of his own garage, he was a certified welder and welded on the interlake steamships that dry docked at the DeTour Coal Dock. He also welded on heavy equipment for Nettleton Wood Products, Fountain Trucking, Smith Crushing, and most recently for Vern Huyck Trucking Inc.
Frank was an integral part of starting the Raber Volunteer Fire Department along with his friends and served as Chief of the Department for many years.
Frank enjoyed hunting, fishing, and hanging out with his friends and family. You could also catch him watching old westerns. He loved spending time with his dog, Buck.
Frank is survived by his special friend, Luanne Gruno; children, Krystal (Jon) Huyck of Pickford, Michigan, Tiffany Dumback of Cedarville, Michigan, and Nick Dumback of Pickford; grandchildren, Trenton Huyck, Eric Huyck, and Mohnti Dumback; nieces Jessica Dumback and Jenny Pearsall; and sister, Doralee (Billy) Russell of Sardis, Mississippi.
Frank was preceded in death by wife, Penni LaLonde-Dumback; his parents; and brother, Joseph Dumback.
A celebration of Frank's life will be held Saturday, September 25, from 1:00 PM until 4:00 PM at Yooperman's in Goetzville. A meal will be served.
Galer Funeral Homes & Cremation in Pickford, Michigan is serving the family. Condolences may be sent to the family at www.galerfuneralhomes.com.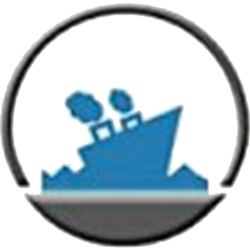 Latest posts by Staff Report
(see all)