Denise Lynne Smith passed away Saturday, September 11, 2021, after a long battle with breast cancer.
She was born June 25, 1963, in Kalamazoo and grew up in Portage with her parents, Norman and Nancy, and twin brothers, David and Dennis. Upon her graduation from Western Michigan University, she embarked on a career in corporate fashion, which gave her the opportunity to live in many areas including Chicago, New York City, Detroit, and Minneapolis.
Along with her friends, Ms. Smith enjoyed traveling, outdoor concerts, exploring new restaurants, and entertaining. Prior to becoming ill and moving to St. Ignace, she enjoyed bicycling and walking around new cities. She believed in dying with memories, not dreams, and she achieved that.
Ms. Smith moved to St. Ignace five years ago to help her parents as they aged. Both of her parents are originally from the local area and retired here 25 years ago. After her semi-retirement, Ms. Smith continued to work and learned to quilt from her mother and was able to find time to read more often, which was a longtime passion.
She is survived by her parents, Norman Lowell Smith and Nancy Jane (nee Gustafson) Smith; her brothers and their wives, David and Dawn Smith and their children, Miette and Quinlan, and Dennis Smith and Ann Yaroch, and their son, Theodore, and many aunts, uncles, and cousins on both sides of her parents' families.
A celebration of love will be held on Saturday, October 2, at 11 a.m. at St. Anthony's Catholic Church in Mackinaw City.
The family requests that memorial gifts be made to the Pink Fund at pinkfund.org, P.O. Box 603, Bloomfield Hills, MI 48303.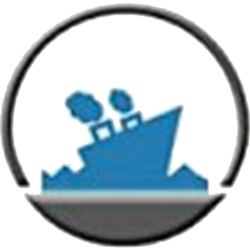 Latest posts by Staff Report
(see all)