Dale George Bevel, age 86, of Drummond Island, Michigan, died September 5, 2021, at his home. He was born on June 25, 1935, in Detroit, Michigan, to George and Gernith Catherine (Fremont) Bevelhymer.
Dale grew up on the east side of Detroit. He graduated from St. Joseph's High School. Dale worked for a short time in Tool & Die, until he became a licensed beautician & barber in 1962. After working for a few different beauty shops on the east side, he opened his own shop in St Clair Shores, Michigan. Dale was an entrepreneur at heart and went on to own several businesses. He worked several jobs and still raised his 5 kids, and his grandson, Ryan on his own. He married his wife, Jill Annette Bentoske on August 1, 1992. His most recent business was a janitorial service, and he worked there for twenty-five years before retiring in 1992. He had moved to Drummond Island in 1990 and had made the island his home.
Dale was, for years, an active member of the D.I. Lion's Club and the Moose Lodge, serving as an officer in both. He was most proud of the time and effort he gave to the Lion's 52 Club, his way of honoring his mentor Louis Socia and raising money for the Island. He was active in getting the 1st organized Jeepers involved with the club on the Island. Some people are still angry about that. For years Dale worked the bar at the Moose as a volunteer. After years of owning a bar on the east side he felt right at home. He loved to be social. But in the end, it was the home he built, on this very special island that was most important.
Dale is survived by his wife, Jill; sons, Steven (Margie) Bevel of Wakefield, Michigan, Patrick Bevel and Michael Bevel of Clinton Township; daughter, Shannon Royce of Lansing, Michigan; and stepdaughter, Julie (David) Wtorek of Lexington, Illinois; grandchildren, Ryan Bevel, Steven Bevel, Heather Bevel, Troy Royce, Tristin Royce, Andrew (Maverick) Ferris, Harrison (Courtney) Ferris, Ryan Bevel, and Lauren Wtorek; and brother, Michael (Delores) Fremont of Oceanside, California.
Dale was preceded in death by many friends and by his daughter, Anne Bevel.
No services are planned.
Galer Funeral Homes & Cremation in Pickford, Michigan is serving the family. Condolences may be sent to the family at www.galerfuneralhomes.com.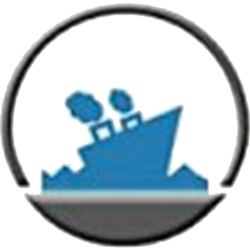 Latest posts by Staff Report
(see all)