Cornelia Bailey Miller, age 80, of DeTour Village, Michigan, died September 16, 2021, in Sault Ste. Marie, Michigan. She was born July 16, 1941, in Detroit, Michigan, to Marshall and Naomi (Landreville) Bailey.
Cornelia grew up on Drummond Island and graduated from DeTour High School. She attended the Northeastern School of Business in Bay City. She later went into business for herself as a bookkeeper in 1990. She owned and operated the Brown Bobbin Fabric Shop and CM Bookkeeping Services. She and her late husband, Terry, built and owned The Village Washtub laundromat. She was also known for writing "Tippers Tales" which were true stories about her silly and beloved cat. She was an accomplished seamstress and quilter. She made not only her own wedding dress, but also her daughter-in-law, Traci's. She organized the quilt display at the church bizarre each year to show the beauty and craftsmanship of a lost art. Not only did she and Terry go to Columbia as short-term missionaries, but they also ministered to community youth by leading an Ecumenical youth group in their home, taking them to West Virginia twice to help the less fortunate. She recognized the need in her community for a preschool and helped organize it. She was always looking for ways to help and give back to the community and the people she loved and was instrumental in bringing the Harbor View Assisted Living home to the Village.
Cornelia was an active member of the DeTour Presbyterian Church and was their organist, treasurer, and choir director for many years. She was also a member of the Fine Arts Council Board and a 4-H Sewing Leader. She was devoted to God and family and a member of God's Taxi Squad. She was a woman of many accomplishments. She was a friend of the Library Board, started a cancer support group, and received the Fine Arts Council Board Volunteer of the Year Award.
Cornelia is survived by sons, Jay (Jody) Miller of North Muskegon, Michigan, and Craig (Traci) of DeTour Village; grandchildren, Katrina (Johnny) Payne, Luke (Megan) Miller, Allix (Caleb) Birkey, Jesse (Olivia) Miller, Teryn (Raven) Miller, Bailey (Ben Radka) Miller, Rayne Miller, and Ella Miller; great grandchildren, Ezra Payne, Amos Payne, Bennett Birkey, Sebastian Miller, and Monroe Miller; sister, Carol Yates of Drummond Island; and brother, James (Charlene) Bailey of Drummond Island.
Cornelia was preceded in death by her husband, Terrance "Terry" A. Miller; son, Corey Miller; brother and sister-in-law, Marshall & Jeanne Bailey; and her parents.
Visitation will be held at the DeTour Union Presbyterian Church September 23, 2021, from 11:00 AM to 1:00 PM with the Funeral Service to follow at 1:00 PM.
Final Resting Place is Maple Grove Cemetery in DeTour.
Memorial Contributions may be sent to Harborview Assisted Living, PO Box 123, DeTour Village, MI 49725.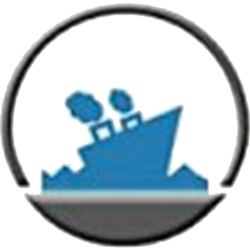 Latest posts by Staff Report
(see all)