Charlene "Char" Ann Welch Age 79, of Sugar Island, Michigan passed away on September 19, 2021, in her home.
Char was born on September 26, 1941, in Flint, Michigan to the late Kenneth and Norma Jean (Sillers) Cumper. She graduated from Carnegie Institute Medical Assistance Medical Secretary School in 1960. Char married Wayne Welch on February 6, 1965, in Lansing, MI. She was a member of Spring Life Church in Spring Hill, FL and Elks Lodge #558. She enjoyed golfing and playing bridge at the Sault Country Club, was dubbed the Cribbage Queen by her grandchildren, and enjoyed watching old Westerns. Her life's joy, though, was her children and grandchildren.
Char is survived by her husband: Wayne Welch; three children: Todd (Kathryn) Welch of Frankenmuth, MI, Stacey (Anthony) Garczynski of Canton, MI, and Kelly (Randy) Mullin of Sarasota, FL; eight grandchildren: Kristen Welch, Joshua Welch, Aaron (Kelly) Welch, Rachel Welch, Sara (James) Temple, Erica Garczynski, Leah Garczynski, and Christian Bo Ramirez.
She was preceded in death by her parents; brother: Frank Cumper; great-grandchildren: Charlotte and John Jay Temple.
Services will be officiated by Pastor Tom Cash and held on September 25, 2021, at the First Church of Christ (300 Spruce St., Sault Ste. Marie, MI). Pre-visitation for those unable to attend the Celebration of Life luncheon will be from 9:00a – 10:00a. The Celebration Service will be from 10:00a – 11:00a with the luncheon to follow from 1:00p – 3:00p at 2023 N. William Dr., Sugar Island, MI.
In lieu of flowers, donations may be left to EUP Home Health and Hospice; 508 Ashmun St., Suite 120, Sault Ste. Marie, MI. 49783.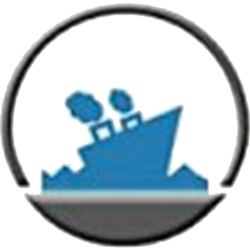 Latest posts by Staff Report
(see all)