Heaven gained another angel when the Lord called Catherine Elizabeth "Rena" Riley, 89, into His loving arms. Rena peacefully passed away at War Memorial Hospital on Wednesday September 1, 2021. Rena was born to Umberto and Ines Morettin in Sault Ste. Marie, Ontario Canada on October 4, 1931.
She met and was married to her husband Don on November 3, 1951. Don and Rena were married for 50 years until his death in 2001. Rena was primarily a homemaker but also provided child day care in her home for over 40 years, the last being her beloved grandson Dale. Many of those now grown children stayed in contact and visited "Grandma Rena" through the years. She will be especially missed by Charlie, Jeffrey, and Annie Claxton and Abel, Emily, and Eric Bulson. Rena loved to cook and especially bake. She loved making treats for her Saturday coffee clutch group at Avery Square Apartments where she resided for the last 13 years. She loved living at Avery Square being active in all the activities such as cards, bingo, dinner dances, and residents association. Rena made so many wonderful friends there.
Rena is survived by her two sons, Donn Riley of Sault Ste. Marie, Michigan and Kevin (Lori) Riley of Sault Ste. Marie, Michigan; brother, Mario Morettin of Kitchener, Ontario; grandchildren, Dale Riley, David (Stacie) Daley, Alyce (Mike) Jones, Joshua (Heather) Daley, and Justin Daley; eight great grandchildren; and many nieces and nephews including, Len (Brenda) Fera, of Sault Ste. Marie, Ontario and Barry (Rita) Fera of Sault Ste. Marie, Ontario.
Rena is preceded in death by her husband of 50 years, Don; brother, Delano Morettin; sister, Nevis Fera; and her parents.
The family would like to extend their heartfelt gratitude for the wonderful care given by the staff of War Memorial Hospital. Thank you for your care and compassion in making Rena comfortable in her time of need.
Visitation will be Thursday September 9, 2021 from 10:00am until time of the Memorial Mass at 11:00am at the Holy Name of Mary Pro Cathedral Catholic Church, 337 Maple St, Sault Ste. Marie, Michigan 49783, with Father Nicholas Thompson officiating. Final resting place will be Oaklawn Chapel Gardens.
In lieu of flowers the family requests memorial contributions be made to the Community Action Meals on Wheels Program in Rena's name.
Clark Hovie Galer Funeral Home assisted the family with arrangements.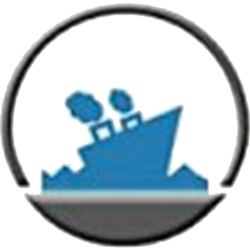 Latest posts by Staff Report
(see all)