Barry Robert Peters was a loving and caring (and sometimes stubborn though he would say "set in his ways") soul, who lived a great 70 years (for real, he told me himself). He died in his home on September 14th, 2021, with Gabi and Kenny present, just like he wanted. Before he got cancer you could find him sitting in his chair on the patio and saying hello to everyone, watching new series on Netflix, down at Rotary Park fishing, watching the freighters, or driving around in his red truck. But his favorite pastime of all was being with his family and friends. There will be a big void in our hearts, for all that knew and loved him, though we are grateful that he is with our Lord and Savior now.
Barry was born and raised, in Warren, MI to the late Robert and Edeltrude Peters on April Fool's Day. So, as you could assume, he was always joking around. He started work as a carpenter at age 16 and then graduated from St. Anne High School in 1969. Barry decided to go to Morehead State in Kentucky to pursue becoming an educator in history and physical education but decided that wasn't what he wanted to do, so he came back home and went to Macomb Community College (and had a little too much fun). He then had his first baby, a boy, Derek Barry, and moved over to Grand Valley State University for work as a carpenter. He moved back near Detroit and worked for a carpentry company, but when business got slow, he opened his own carpentry business for quite a few years.
In 1985 he met his current wife, 'Tani' as he calls her, in the Florida Keys while she was there for modeling. They were friends for a while, lost contact, but found each other again and got married in 1992. In 1993 they had their firstborn, a baby girl, Gabraielle Lee. In 1996, they had their second child, a baby boy, Kenneth Noel. From there, they moved up to the Upper Peninsula where they bought a campground and made it their home for 24 years and loved every single minute of it. Barry, of course, couldn't let go of his love for carpentry and worked for a company prior to starting his own business where he met some of his closest friends to date. After selling the campground, he moved up to the Sault area to be by his daughter, where he lived out his last days.
Barry is survived by his wife, Tanya; son Derek (Katy) Peters; daughter Gabraielle (Garth Magiera) Peters; son Kenneth Peters; stepdaughter Jennifer (Kenneth) Schiller; sister Lauren (Thomas) Curry; two granddaughters Emerie & Rorie Peters; mother-in-law Lenna Traylor; aunt Betty; uncle Arnie. Barry is also survived by his nieces and nephews, numerous cousins, adopted sons and daughters from over the years, and many, many friends (and of course his beloved granddogs).
Barry is predeceased by his parents; brother Keith; father-in-law Kenneth Traylor; aunts; uncles.
I would like to thank every single person (he wanted to thank you too) who has played a part in helping our dad in the last few months of his life, especially to Robyn Waybrant, Kayleigh Lundy, Garth Magiera, his neighbors at West Pier Place Apartments, Sault Fire & E.M.S., War Memorial Hospital E.R. and 2nd Floor staff, Dr. Mackie and Ellie, E.U.P. Home Hospice, and C.S. Mulder Funeral Home.
In lieu of flowers, please consider donating to St. Jude Children's Research Hospital (Dad always did, plus cancer sucks).
A memorial service is planned for Saturday, October 16, 2021, at 1:00 P.M. at one of Barry's favorite places – Big Cedar Campground, 7936 State Hwy M-77 Germfask, MI 49836! (As per his request, this is not for him – it is for us).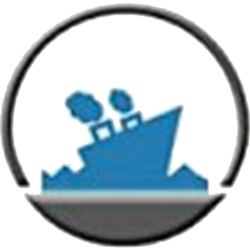 Latest posts by Staff Report
(see all)