Robert "Bob" Henry Mowery, age 63 of Trout Lake, Michigan, died unexpectedly on August 1, 2021, in Slidell, Louisiana. He was born October 3, 1957, in Mio, Michigan, to Bryce Newell and Marilyn (Walker) Mowery.
Bob moved to Trout Lake when he was 15 years old and graduated from Rudyard High School in 1975. He worked for the railroad for a short time before beginning work for the State of Michigan as a Corrections Officer. He married Robin Kaye Fischer on December 18, 1982, in Trout Lake. Together they built their home and had their son, Robert Mowery. Bob worked hard for his family and worked at many different state facilities, retiring in 2016.
Bob had many hobbies; he loved to hunt and fish. He was a wonderful storyteller and loved to share his stories and his experiences. Most of all, Bob was a devout Mason. He took great pride in his accomplishments as a Mason. Bob leaves behind many people who love him and will miss him dearly.
Bob is survived by his wife of 38 years, Robin; son, Robert (Jessica) Mowery of Kincheloe, Michigan; grandchildren, James Claxton, Madisen Claxton, and Alyssa Claxton; sister, Susan Mowery of Sault Ste. Marie, Michigan; brother, Scott Mowery of Sault Ste. Marie; mother-in-law, Helen Fischer; brother-in-law, Joe (Jayne) Fischer of Trout Lake; and sisters-in-law, Becky Spencer of Wisconsin, Susie Fischer of Trout Lake, and Cindy (Jim) Spencer of Trout Lake.
Bob was preceded in death by his parents.
Services will be held on August 9, 2021, at Galer Funeral Homes & Cremation in Pickford, Michigan. Visitation will be held from 11:00 AM until 1:00 PM with a Masonic funeral service to follow at 1:00 PM.
Final resting place will be at Lakeview Cemetery in Trout Lake.
Condolences may be sent to the family at www.galerfuneralhomes.com.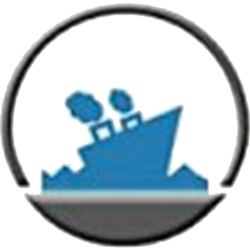 Latest posts by Staff Report
(see all)