St. Ignace, MICH. The Michigan State Police St. Ignace Post is seeking volunteers to assist with the Angel Program, which allows an individual struggling with addiction to walk into any post and ask for assistance without fear of arrest or investigation.
Angel volunteers respond to assist MSP post personnel in locating the appropriate treatment option and with transporting the participant to a treatment center. Volunteers are reimbursed for mileage and meal expenses and once eligible (after 20 hours of service), receive an hourly stipend. Angels will be trained by MSP personnel on the responsibilities and expectations of being an Angel.
The MSP Angel Program is supported by P.A.A.R.I. (the Police Assisted Addiction and Recovery Initiative) and is modeled after a similar initiative developed in 2015 by the Gloucester, Massachusetts Police Department. 
In 2016, the Michigan State Police (MSP) implemented the nationally renowned Angel program, aimed at bringing together law enforcement, community volunteers, and individuals seeking assistance to reduce dependency with drug and alcohol addiction (Substance Use Disorder (SUD)) in Michigan. The MSP Angel Program allows individuals struggling with a SUD to walk into a MSP post during regular business hours to ask for assistance. MSP Angel Program participants are guided through a professional substance abuse assessment and intake process to ensure proper placement into treatment. An "Angel" volunteer from the local community will respond to the post to support the individual during the intake process and to provide transportation to the appropriate treatment facility.
All MSP posts throughout the state are currently participating in the Angel Program.
The St. Ignace Post will soon be conducting training for new volunteers. If you are interested in learning more about the MSP Angel program or becoming an "Angel" volunteer, please contact the St. Ignace Post at 906-643-7582 or visit www.michigan.gov/AngelProgram.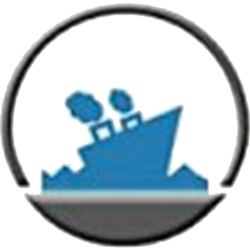 Latest posts by Staff Report
(see all)