Janis I. Cameron, 70, of Bay Mills, Michigan passed away August 11, 2021 at McLaren Northern Michigan Hospital. She was born June 11, 1951 in Detroit, Michigan to Alphonse LeBlanc and Evelyn (Dirette) LeBlanc.
Janis was a proud member of the Bay Mills Indian Community and gave back to her community by cooking elder meals, organizing elder trips, working bingo, serving on the tribe's child welfare committee, and helping organize the annual children's Christmas party. She enjoyed traveling, gambling, shopping, visiting with friends, spending time with family.
Janis is survived by her sons, Allyn (Samantha) Cameron; daughters, Andrea (Jim) Shaw, Nicole (Andy Teeple) Cameron, and Fawn (Justin) Gauthier; sister Kristine (Dale) Schwiderson; grandchildren, Haley, Braden, Ethan (Sherri), Joseph, Mason, Jenna, Jaymie, Carmen, Andrew, Emma, Sean, Avery, and Adam; great grandson, Braxton Shaw; and many nieces and nephews.
She is predeceased by her husband of 53 years, Keith Cameron; her parents; and her grandparents, Hubert and Dolores Dirette.
Visitation will begin Wednesday, August 18, 2021 at 10:00am at the Armella B. Parker Senior Center, in Bay Mills, Michigan and will continue into the traditional services at 11:00 a.m. Burial will take place following the services at Mission Hill Cemetery in Bay Mills, Michigan.
The family requests memorial contributions in Janis's name be made to Hospice House of the EUP, 208 W. 12th, Sault Ste. Marie, Michigan 49783.
Clark Hovie Galer Funeral Home assisted the family with arrangements.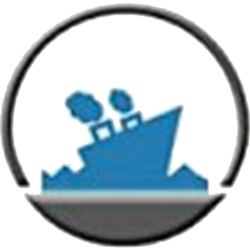 Latest posts by Staff Report
(see all)