I remember grandma leading me up the steep, narrow stairs that led to her bedroom. It was dark climbing those stairs, without a light to guide the way. But as we reached the second-floor landing, light from grandma's bedroom windows spilled into the hallway. It was so bright that you could see the dust motes swirling in the air.
Her bedroom was quite large. It was light and airy looking due to the tall bedroom windows. White lace curtains framed the windows, and when the windows were open the curtains gently swung in and out creating a gentle breeze. The room had personality, and if it could have talked, I often wondered what it would say. Old pictures, in oval frames, hung on the front wall. The kind of pictures from an era where nobody smiled, or so it seemed. The pictures were of family members, my mom as a baby held in my grandfather's arms, my aunt and uncle were there too. There were others, but they were from long ago, and I didn't know who they were.
Grandma's bed was large and quite high. I loved sleeping in her bed. She always ironed the sheets and pillowcases after she gathered them from the clothesline. That fresh outdoorsy smell, along with freshly pressed bedding, made for a pleasant sleeping experience. It was aromatherapy, not the kind that you bought in a bottle and sprayed on the bedding, but the natural kind that came from fresh clean air.
At the foot of the bed was the cedar chest where she kept all her quilts and bedding. She made all her quilts and lovingly stored them in the chest until needed. Sometimes, when I visited grandma, she would take me upstairs, and open that beautiful-smelling cedar chest and show me her hand-made things. The quilts would be separated from each other with tissue paper, and there were sachets tucked into a corner or two that mingled with the cedar scent. She crocheted the trim on her pillowcases, and those too were stored there, freshly washed and ironed.
Having lived through the depression, grandma didn't trust banks, so she hid what little money she had in the house. Sometimes it was in her cedar chest, and at other times it was in a different hiding place. She never forgot where she hid it, though. I remember a few years before she died, while I was visiting her, she pulled a small silk-like bag out of the cedar chest. It contained the little bit of money she had saved from her monthly social security check. She told me to make sure that my mom and aunt knew it was there should anything happen to her.
Across from the bed and cedar chest stood her dresser. It had many drawers, and the top was covered with a beautifully embroidered dresser scarf. On top of the scarf, sat a container of talcum powder and puff. I would dab the puff into the powder and put some on, leaving behind a trail of powder on the dresser scarf. There was a small bottle of rose water and a jar of cold creme. None of these items were the expensive kind, just the kind that could be bought at the local Kresge's store. Grandma also loved cameo brooches, and one or two of them would be gently tossed onto the dresser after church, waiting to be put away in her shell-covered jewelry box. On the corner of the mirror hung one of her hats that she wore to church.
On the opposite side of the room, across from the windows, stood an old wardrobe. Wardrobes were used for clothing before the creation of closets. My grandfather eventually added a small closet to the bedroom. It was very small, and it didn't have much depth, but grandma was able to hang a few dresses and her Sunday hats in there, her shoes lined up on the bottom of the floor.
One of my favorite things in grandma's bedroom was the cast iron floor vent that provided the upstairs heat. It was very decorative and informative. When the adults were downstairs talking, whoever was upstairs could sit quietly on the floor and hear everything that was being said. Those floor vents provided a lot of entertainment too. I think it was my cousin, Cheryl, who taught me to tie creepy crawlers onto a string and dangle them through the vent to scare whoever was downstairs.
Grandma's house doesn't exist anymore, only in my memory. It was torn down a few years ago. That was a sad time for me, knowing that I wouldn't see her house again. I remember thinking about all of the living that had been done there only to be demolished as if it never existed. As time went on, I realized that it wasn't the house that I remembered per se, it was the time spent with the people inside the house that was important. The house itself was the frame or the shell, but the true beauty was the warmth inside of that shell. Grandma's bedroom was part of that beauty that will live on in my memory, to be taken out and shared with others from time to time. After all, isn't that what memories are all about?
Written by: Laurie Davis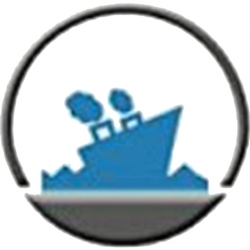 Latest posts by Laurie Davis
(see all)