Gerald Courtney Bawks, 87, of Sault Ste. Marie, Michigan passed away August 2, 2021, in Sault Ste. Marie, Michigan at War Memorial Hospital.
Born on June 13, 1934, in Keldon, MI., he was a son of the late Clifford J. and Leola (Pennington) Bawks. As a youngster, the family moved to the Soo and he attended Washington School until he went to work at a young age, which also turned out to be a lifelong occupation. He first worked in a milk plant, then traveled to farms picking up milk cans, and when old enough to drive, he had milk routes. Among his employers, were Marine Dairy, Golden Producers, Pickford Creamery, later Soo Creamery, then Verify Dairy out of Wisconsin, and then McDonald's Dairy. He retired following an accident in 1997 and had served the industry for over 48 years. Gerald was a member of the 1st Free Methodist Church in the Soo serving as an usher and greeter, and also a Teamsters member.
Gerald is preceded in death by his parents, his wife: Ina whom he married on June 13, 1953, and she passed on November 13, 2015, and 2 granddaughters: Kelsey and Annie Raffaele.
Survivors include his children: Debra Cryderman of Sault Ste. Marie, Wallace Bawks of Kincheloe, Bonnie (Ron) Raffaele, of Sault Ste. Marie, Lori (Jim) Henderson of Sault Ste. Marie and Ashley (Michael) Rust of North Augusta in S. Carolina; Also surviving are 7 grandchildren: Jerry Cryderman, Brittany, and Audrie Bawks, Courtney and Adam Raffaele, Dusty LaLonde, and Josh (Elyse) and Natalie Henderson; 16 great-grandchildren and 3 great-great-grandchildren. Gerald is also survived by his sister: Gloria Wegner from Fayetteville, North Carolina.
The family will receive friends and guests at C.S. Mulder Funeral Home on Thursday, August 5, 2021, from 5 pm to 8 pm. Services will be held at C.S. Mulder Funeral Home on Friday, August 6, 2021, at 11;00 AM with Pastor Willard Hotchkiss of the First Free Methodist Church in Sault Ste. Marie officiating. Interment will be in Oaklawn Cemetery.
In lieu of flowers, memorials may be left to Chippewa County Animals Shelter.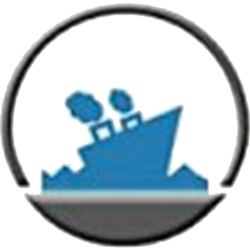 Latest posts by Staff Report
(see all)