Fred Dean Bryner, age 76, of Hessel, Michigan, died on August 22, 2021, at his home in Hessel, surrounded by his family.
Fred was born on May 3, 1945, in Flint, Michigan, to Harry Lloyd and Lorena June (Harris) Bryner and was raised on a farm in Hillsdale County, Michigan. He graduated class of 1963 from North Central High School in Pioneer, Ohio. He was drafted into the army in 1965 where he served with the Fighting 328th Army Band as a trombone player during troop mission sendoffs and returns. He was stationed in New York City and Texas.
Fred married Maxine Louise Whitney on December 28, 1966. After his military service, Fred completed industrial electrician school. They moved to Hessel in 1971. Fred worked in St. Ignace before going on to start his own business Bryner Electric and was co-owner of Snows Bar in Cedarville Michigan until he sold the business in 1990. He retired from Bryner Electric in 2011 and became the electrical inspector for Clark and Detour Townships. He served his community in various capacities throughout his lifetime.
Fred loved music, playing with the Scotch and Soda and Sault Swing Band, Sault Ste Marie, Canada and listening to Dixieland Jazz and Swing music. He enjoyed camping, boating, and snowmobiling with his family and friends and getting out into nature. He was also a fan of hockey (GO RED WINGS!).
He was a loving and devoted husband, father, and granddad. He was a fountain of knowledge and wisdom to his much-loved children, grandchildren, family, and friends. Fred will be dearly missed.
Fred is survived by his wife, Maxine; son, Dean Loyd and Illyene (Pickles) of Hessel; daughter, Cynthia June (John) Craig of Sterling, Virginia; GRANDboys, his pal, Jack Craig and his buddy, Spencer Craig; and sister-in-law, Mary Bryner of Pioneer, Ohio. He is also survived by brothers-in-law, Donald Whitney, Larry Whitney and sisters-in-law, Kay (Marvin) Gearhart and Debbie Tassier.
Fred was preceded in death by his parents; and brother, Ray Bryner.
CELEBRATION OF LIFE will be held on Saturday, August 28 from 2:00pm to 5:00pm at the Clark Township Community Center, 133 E M-134, Cedarville, Michigan.
In lieu of flowers, the family has requested that those planning on an expression of sympathy are asked to consider memorial contributions to the Les Cheneaux Ambulance Auxiliary, PO Box 453, Hessel, Michigan 49745 or Clark Township Fire Department, PO Box 367, Cedarville, MI 49719.
Galer Funeral Homes & Cremation in Pickford, Michigan is serving the family. Condolences may be sent to the family at www.galerfuneralhomes.com.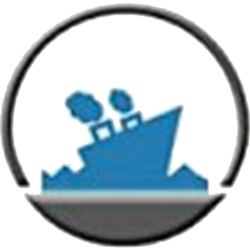 Latest posts by Staff Report
(see all)