On Tuesday, August 24, 2021, Elizabeth R. (Albon) Hoath passed away, surrounded by her husband and family. She was born on January 3, 1943 and was a lifelong resident of the Soo. She is preceded in death by her parents: Earl Albon and Violet (Massey) Albon, siblings: Barbara (Eugene-deceased) Pietrangelo, Earl Albon Jr., Fred (Patti) Albon and Bernadette Albon and beloved son, Rodney Hoath.
She married Roy Hoath in December 1961. Together they raised two sons, Steve (Terri) of St. Ignace and Rodney Hoath. Her sons meant everything to her, and they gave her two grandchildren, Jamie (Sue) Hoath of St. Ignace and Stephanie Hoath of Marquette. She also was blessed with two great-grandchildren, Cole and Ryan Todd.
Her remaining siblings, Mary Lou (Raymond-deceased) LaJoie, Charles (Kathy) Albon, Robert (Nancy-deceased) Albon and Tom (Mary) Albon, will miss her generosity, laughter, and strength. They grew up on a farm and knew how to work hard, the importance of family, loyalty and helping each other through the hard times.
She was a favorite among her nieces and nephews and was always willing to have them all over whether it was Sherman Park, Sugar Island or wherever she called home. They all knew, Aunt Liz would be there with something fun, a pop, snack, or anything they needed. She was always willing to take them all in and make a day of fun for them.
She loved to do arts and crafts. Anyone who drove by her house would know the holiday season, because her creation on the garage door, would declare it was time to have a Merry Christmas, Happy Easter or Happy Halloween. She had a crafted positive message for every season, for all her neighbors to see.
She also loved Bingo. This is a love she shared with her mother and then with friends. She was always willing to go to the Bingo hall and try her luck and even when she didn't win, she still had fun.
She was always generous and loyal. Her friend Norma was a lifelong friend and they continued to get together whenever they could. They shared many hours laughing and talking about family and the community, enjoying life and each other's company.
According to her wishes, cremation has taken place.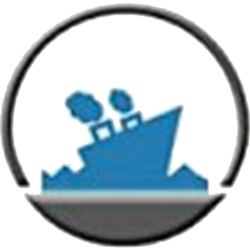 Latest posts by Staff Report
(see all)