Dennis Robert Molnar, age 79, of Crystal Falls, Michigan, and Sault Ste. Marie, Michigan, died unexpectedly July 27, 2021, in Crystal Falls. He was born August 15, 1941, in South Bend, Indiana, to parents John and Elizabeth (Herczeg) Molnar who both preceded him in death.
Dennis grew up in South Bend, Indiana, and graduated from Washington High School. He attended Ball State University and earned a degree in accounting. He worked for several businesses as an accountant, mostly in the Great Lakes region. His most recent being for the IRS in 2003 from which he retired in 2009 and found his home in Sault Ste. Marie, Michigan close to his son Matt.
Dennis loved fishing almost as much as he loved the Chicago Cubs and the Chicago Bears. Every chance he had to be on the water, he was there. Dennis enjoyed his annual fishing trip to Canada spending time with Gene Dziubinski his oldest and dearest friend. He loved spending time at the cabin with his children and grandchildren. This last year during Covid he spent quality time with his son Matthew. He was an amazing father and grandfather. Dennis loved sitting on the deck watching nature, spending time with and cooking with friends. Dennis spent a lot of his time traveling to South Bend to share time with his mother after his father passed. Every year, he would pick up his mother and sister Donna and take them to Fairfield, Ohio so that they could spend a week together with their sister Debbie. Dennis loved all of his family, near and far very deeply.
Dennis is survived by his siblings, Deborah (Kenneth) Grzegorek of Fairfield, Ohio, Donna (Donald) Alexander of South Bend, Indiana; son Michael Molnar of South Bend, Indiana; daughters; Karen (Steve) Srmek of Niles, Michigan, Diana (Scott) Montgomery of Apple Valley, Minnesota; and Matthew (Michelle) Molnar of Sault Ste. Marie, Michigan; and one nephew Jason Grzegorek of Montclair, New Jersey. Dennis also known as Papa to his grandchildren, Amanda, Michelle, Nicholas, Mariah, Jessica (Drew), Matthew (Morgan), Sarah (Zeb), Kelly and Alexandra; and great-grandchildren David, Michael, Henry, Neveah, Jaxson, Daniel (3yrs) and Molly (1yr). Papa was looking forward to Sarah and Zeb's baby due September.
No services are planned at this time.
Galer Dodson Funeral Home & Cremation in St. Ignace, Michigan is serving the family. Condolences may be sent to the family at www. galer@galerfuneralhomes.com.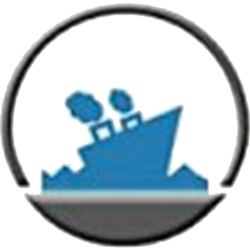 Latest posts by Staff Report
(see all)