Delores Elener Cottle, age 91, of Pickford, Michigan, died Saturday, August 7, 2021, in Sault Ste. Marie, Michigan. She was born March 24, 1930, in Pickford, to Russell James and Lisabelle Marguerite (Galer) Allen.
Delores grew up in Pickford and attended Pickford Schools. When she was a senior, her parents moved to Flint. She lived with a local doctor's family so she could finish high school in Pickford graduating in 1947. On August 11, 1948, she married her childhood sweetheart, R. Alex Cottle and they made their home on the Cottle family farm where they farmed, and raised their five children. When her children were older, she worked at the Pickford Dry Goods store for many years until the store closed. She an Alex also served as sextons for the Cottle Cemetery for many years
Delores was a member of the Pickford United Methodist Church. She and Alex were also active in the Pickford Grange, 4-H, and the Chippewa County Fair Council.
Delores enjoyed bowling and camping. She and Alex always enjoyed traveling and traveled often during their retirement years. Alex died in 2016.
Delores is survived by three daughters, Cheryl (Edward) Cate of Newark, Texas, Dana (Les) Beyer of Zeeland, Michigan, and Lisa Crawford of Lake, Michigan; two sons, Allen (Patricia) Cottle of Pickford, Michigan, and Martin (Alicia) Cottle of Sault Ste. Marie; thirteen grandchildren, Karri (Ben) Bennington, Ashlee (Jim Byers) Hardy-Byers, Ryan (Stefanie) Cate, Michael (Deanna) Cottle, Jennifer (Justin) Peterman, Lee (Susan) Beyer, Melissa Collins, Renee (Blake) Brott, Gretchen Zimmerman, Grace Zimmerman, Ross (Laura) Crawford, Rachael (Jason) Humphrey, and Riley (Katie) Crawford; and twenty-three great grandchildren. She is also survived by one sister, Belva Ball of Hamilton Square, New Jersey; and one brother, Roger (Sheryl) Allen of Flushing, Michigan; sister-in-law, Belva (Jim) Rutledge of Pickford; and brother-in-law, John (Sandy) Cottle of Bonne Terre, Missouri.
Delores was preceded in death by her husband, Alex Cottle; son-in-law, Jeffery Crawford; grandson-in-law, Wes Hardy; sister and brother-in-law, Janell and Doug Batho; brother-in-law, Clayton Ball; and brother-in-law and sister-in-law, Elliot and Marjorie Elda Cottle.
Services will be held Friday, August 13, at Galer Funeral Homes & Cremation, 24549 S M-129 in Pickford. Visitation will be held from 2:00 PM until 4:00 PM followed by the funeral service at 4:00 PM.
Burial will be in Cottle Cemetery, Mackinac County, Pickford, Michigan.
Memorial contributions may be made to Northwoods Christian Camp on the Rapson Inc., PO Box 574, Pickford, MI 49774 or United Methodist Church, PO Box 128, Pickford, MI 49774.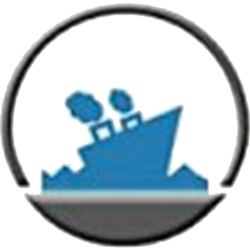 Latest posts by Staff Report
(see all)