David Russell LaVake, age 79, of St. Ignace, Michigan, died August 1, 2021 in Sault Ste. Marie. He was born in St. Ignace on June 30, 1942 to Franklin Chester and Mary Ann (Owens) LaVake.
David grew up in St. Ignace and graduated from LaSalle High School. He met his wife, Rita Robbins while they were both in high school and they married October 27, 1962 at the St. Ignatius Loyola Catholic Church. He spent twenty years working at Proctor and Gamble as a line worker. He spent his older years working at the Kewadin Casino as a slot machine technician.
David enjoyed fishing in his spare time. Most of all, he loved all sports. He never missed the opportunity to watch his children and grandchildren play.
David is survived by his wife, Rita; children, Loni (Matthew) LaJoice of St. Ignace and Darren (Angelique) LaVake of Hessel, Michigan; grandchildren, Krista (Andy) Tamlyn, Morgan (Jamin) LaVake, David LaVake, Ryan LaVake, Kelly Perrault and Joshua LaJoice; great-grandchildren, Gracia, Rayden, Joyanna, Talise, Jordy, Cayde; and sister Ilene Moses of St. Ignace.
David was preceded in death by his parents, Franklin and Mary; sister, JoAnn Congee; great-grandson, Louis St. Andrew; and Aunt Eileen Owens.
A graveside memorial service will be held at Brevort Township Cemetery on August 28, 2021 at 12:00 Noon. Following will be a celebration of life at 2:00 PM at the Coast Guard Park in St. Ignace.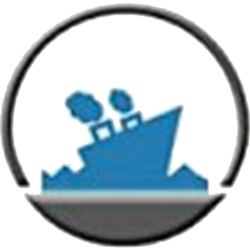 Latest posts by Staff Report
(see all)