Carole Ann Burke (née Myers), a loving mother, sister, aunt, andgrandmother died unexpectedly on August 6, 2021.
Carole was born in Flint, Michigan on November 9, 1939, to Reva and Charles Myers of Clio, Michigan. She married Allen "Bud" Burke in 1957and was widowed in 1997. Carole and Bud had four children, Sue Anne, Kelly Jeane, Karen, and John. They moved to Sault Sainte Marie, Michigan in 1966 so Bud could work at the Sault Bottling Company with Carole's brother John "Jack" Myers.
One of Carole's proudest accomplishments was continuing her education. She received her high school diploma in 1969 while attending night school. She then began attending college to pursue a nursing degree and received her degree in nursing in 1996 from Lake Superior State University (LSSU).Carole was also particularly proud of her work for the Weight Watchers organization and worked with them for many years.
After graduating from LSSU, Carole moved to South Branch, Michigan, and worked for Tendercare in Tawas, Michigan as an RN until her retirement. She then moved back to Sault Sainte Marie to be closer to her family.
Carole is survived by her children, Karen Burke-Shier (Joseph Shier) and John Burke (Stephanie Burke), her grandchildren, Kristen Burke (KeoniWong), Courtney Shier, Allyson Burke, and John Burke, her sister Marilyn Underwood (William Underwood), and her sister-in-law Doris Myers (née Newman).
The family would like to thank the staff of War Memorial Hospital and McLaren Northern Hospital for all the assistance and care they provided to Carole over the years. The family will be establishing a scholarship at LSSU for nursing students in Carole's honor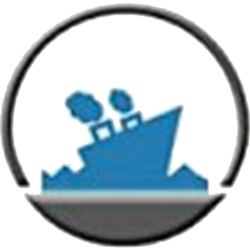 Latest posts by Staff Report
(see all)