Carl Joseph "Joe" Cornwell, age 75, of Pickford, Michigan, died on Tuesday, August 17, 2021, at McLaren Northern Michigan. He was born on November 7, 1945, in Battle Creek, Michigan, to Sylvester Charles and Bernita Irene (Spalding) Cornwell.
Joe grew up in Athens, Michigan and graduated from Athens High School in 1964. He joined the United States Air Force and served from November 10, 1965 and was the B-52 mechanic at the Kincheloe Base until his discharge in February 1969. He then began working at US Steel Quarry in Cedarville, Michigan. He met Nancy L. Hill and they married on November 23, 1973, at the Pickford Methodist Church with Reverend Beamer. They began their family raising four children, while Joe worked at the quarry for thirty-eight and a half years before his retirement in December 2006. Not slowing down after his retirement Joe stayed very busy with his grandchildren and camping trips to Bodi Lake, where he visited every year since he was five years old.
Joe was a life member of the Crisp Point Light House on Lake Superior in Luce County, where he was a volunteer lighthouse keeper for ten years with his wife Nancy. He was also a life member of the Pickford Historical Museum.
Joe is survived by his wife, Nancy L. Cornwell of Pickford; sons, Chad (Nick) Cornwell of Pickford, Mike (Nicole) Cornwell of Kincheloe, Michigan, Chris (Randa) Cornwell; daughter, Joy (Garth) Parish of Brimley, Michigan; grandchildren, Dustin Cornwell, Briteny Cornwell, Tanner Parish, Hunter Lambert, Jacob Cornwell, Jared Cornwell, Crystyn Cornwell, Angelina Cornwell, Riley Parish, CJ Cornwell, and Cian Parish; and great-grandchild, Kennedy Roe; brother, James (Cathie) Cornwell of Bodi Lake, Michigan and Okeechobee, Florida; and uncle, Donny Willis of Bellevue, Michigan.
Joe is preceded in death by his parents and many aunts and uncles.
A Memorial Gathering will be held on Monday August 23, 2021, from 11:00 AM till 1:00 PM with the Memorial Service to follow at 1:00 PM all at Galer Funeral Homes in Pickford.
Interment will be at the Rockview Cemetery, in Pickford, Michigan, will be at a later date with the family.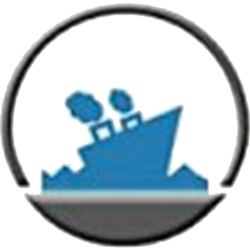 Latest posts by Staff Report
(see all)