Belva Ann Rutledge, age 90, of Pickford, Michigan, died Sunday, August 8, 2021, in Sault Ste. Marie, Michigan. She was born October 5, 1930, in Pickford, to Russell William and Reta Mae (Harrison) Cottle.
Belva was a lifelong Pickford resident. She attended Cowell School west of Pickford through eighth grade and then Pickford Schools, graduating in 1949. Upon returning from her senior trip, she worked on Mackinac Island. On August 9, 1950, she married Jim Rutledge, the love of her life, whom she had met while in high school and who had proposed to her before a dance. They were married just one day short of 71 years. They made their home in Pickford and raised four children. For twenty-six years, they traveled to the Rio Grande Valley to live for the winter months. In other travels, they visited all the Canadian Provinces and Alaska.
Belva was a member of the Pickford United Methodist Church and served as Marquette Township Treasurer for many years. She and Jim were members of the Suzie Q's Square Dance Club in both Sault Ste. Marie, Michigan and Sault Ste. Marie, Ontario. She was also a 4-H Leader.
Belva enjoyed hunting and loved time spent at the family deer camp including cooking on the woodstove there. She loved to dance, especially square dancing. She was very active and in addition to traveling and dancing, she also enjoyed golfing, cooking and baking, quilting, sewing, knitting, and Swedish weaving. The baby sweaters she knit for her grandchildren are treasured.
Belva is survived by her husband, James "Jim" Robert Rutledge; sons, Gary (Janet) Rutledge of Ankeny, Iowa, Ron (Margaret) Rutledge of Pickford, and Roger Rutledge of Pickford; daughter, Leanne (Steve) Storey of Pickford; grandchildren, Michelle Rutledge (Arlon Goforth), Kurt (Kirsten) Rutledge, Eric (Bri) Rutledge, Traci Rutledge (Nate Hynum), Jason (Kaye) Rutledge, Scott (Annie) Rutledge, Nikki Storey, David (Emily) Slater, Leslie (Curt) Bohn, and Will (Shawnna) Storey; great grandchildren, Akayla (Jackson) Trumper, Alivia Salazar (Kaleb Ackerman), Aidan Richardson, Alek Richardson, Izzy Goforth, Allison Rutledge, Kameron Rutledge, Eleanor Rutledge, Jameson Rutledge, Harrison Rutledge, Owen Rutledge, Henrik Rutledge, Leyton Rutledge, Dakota (Amanda) Swinton, Skylar (Duncan) Lowrey, Jason Rutledge, Cody Campbell, Reyanna Rutledge, Levi VanLuvan, Tucker Rutledge, Elizabeth VanLuvan, Lilian VanLuvan, Rylee Rutledge, Mackenzie LaPorta, Christopher Vagts, Blaine Vagts, Aidric Bohn, Ellis Bohn, Ariel Storey, Elliette Slater, Reagan Slater, and Lucas Storey; and great great grandchildren, Kolton Ackerman, Eli Swinton, Evelynn Lowery, and Jordy Morningstar. Also surviving are her brother, John (Sandra) Cottle of Bonne Terre, Missouri; sisters-in-law, Arla Jean Wilson, Marge Schmitigal, and Glenda Brown all of Pickford; and brothers-in-law, Glenn Atkins of Barbeau, Michigan, and Bill (Suzie) Rutledge of Hessel, Michigan.
She was preceded in death by her brothers, Elliot (Elda) Cottle, Alex (Delores) Cottle; sisters-in-law, Mary Lynn (Vern) Huyck and Lauretta Atkins; brothers-in-law, Jack (Betty) Rutledge, Reg Wilson, Stanley Schmitigal, and Duane Brown; and great great granddaughter, Amara Lynn.
Services will be held Thursday, August 12, at Galer Funeral Homes & Cremation, 24549 S. M-129, in Pickford. Visitation will be held from 12:00 Noon until 2:00 PM with the funeral service to follow at 2:00 PM.
Burial will be in Cottle Cemetery, Marquette Township, in Pickford.
Memorial contributions may be made to Pickford United Methodist Church, PO Box 128, Pickford MI 49774 or Northwoods Christian Camp, 1574 E Northwoods Rd., Pickford, MI 49774.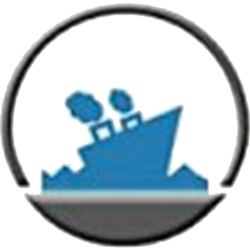 Latest posts by Staff Report
(see all)