Basel George Willis, age 92, of Barbeau, Michigan Walked On Saturday, July 31, 2021, at the Hospice House in Sault Ste Marie.

Basel was born on November 23, 1928, on Neebish Island, Michigan to the late Joseph Nolan Sr. & Doris Willis. On January 13, 1962, he married Betty Krull of Sault Ste. Marie, Michigan. Basel enjoyed the outdoors and loved his native culture and teaching others about it. He loved spending time with his family and friends. He was a member of Holy Family Catholic Church and the Sault Tribe of Chippewa Indians.

Basel is survived by sons Rod (Rene'e ) Hutte of Sault Ste Marie, Jack (Carol) Hutte of White Pine, MI, David (Diane) Hutte of Park Falls, WI, He had three daughters, Christine Moran of Sault Ste. Marie, MI. Barbara Parker and Janice Whitten of Kincheloe, MI. He had numerous grandchildren, great-grandchildren, and great-great-grandchildren. He is also survived by a sister Marsha Willis of Sault Ste Marie, Three Brothers, Melvin (Judy) of Millington MI, Duane Willis of Dayton OH, and Joseph Nolan of Sault Ste. Marie and several nieces and nephews.

Basel was preceded in death by his beloved wife Betty, his parents, Joseph Nolan Sr. and Doris Willis. Two sisters: Zalia Frazier and Jeanette Alstergren and a brother Edward (EJ) Willis Sr. A daughter Cheryl Mahoney and a Son in Law Tom Moran.
At Basel's request, there was a fire and a feast in Hessel, Michigan. He chose to be cremated and will have a burial at a later time at Pine Grove Cemetery.
The family would like to thank the staff at Hospice House for all their help and caring over the last ten months.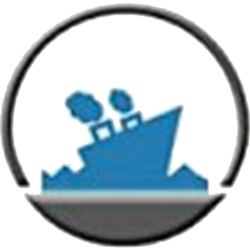 Latest posts by Staff Report
(see all)