Amber Lee Picard, age 48, of St. Ignace, Michigan, died unexpectedly on August 21, 2021, in St. Ignace. She was born on June 24, 1973, in Muskegon, Michigan, to Donald W. and Rosalie (Smith) Picard.
Amber spent her youth in Muskegon and graduated class of 1992 from Orchard View High School. She had begun working when she was only fourteen. She was an incredibly hard worker and always full of inspiration. She moved to St. Ignace with her two daughters, Kylee Marie and Micayla Jean Picard in 2010 to be closer to her family. Amber moved up the ladder at work and became a beloved manager at the local McDonalds.
Amber absolutely loved the beach and enjoyed visiting her favorite spot at the dunes. She loved children of all ages and had an incredibly big heart for those around her. Her family was truly her life. Above all, Amber loved being a mother to her two daughters. Kylee and Micayla were her pride and joy and her motivation in life. Amber was a unique soul and will be greatly missed.
Amber was a member of the Mackinac band of Chippewa and Ottawa Indians.
Amber is survived by her daughters, Kylee Marie Picard (Chase Warner) of St. Ignace and Micayla Jean Picard of St. Ignace; parents, Donald W. Picard and Rosalie (Smith) Picard; sister, Angela "Angie" (Scott) Bradley of Fremont, Michigan; nieces and nephews, Hannah Stout, Cara Ramsey, Jakob Bradley, and Andi Bradley; as well as many cousins, aunts, and uncles.
A Memorial service will be Tuesday, August 31, 2021, from 10:00 AM to 12:00 PM at Dodson Funeral Home in St. Ignace, Michigan. A Funeral Service will follow at 12:00 PM.
Galer Dodson Funeral Home in St. Ignace, Michigan is serving the family. Condolences may be sent to the family at www.galerfuneralhomes.com.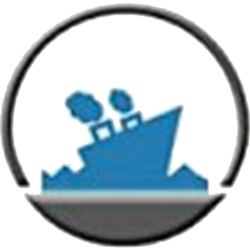 Latest posts by Staff Report
(see all)